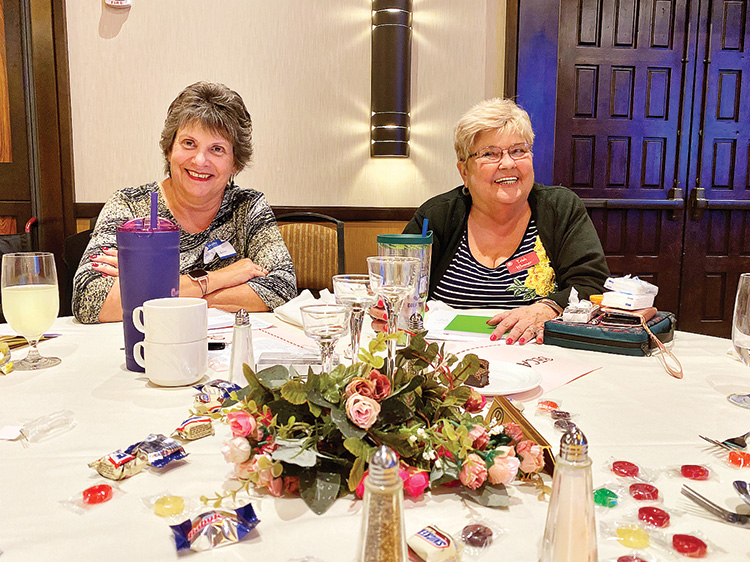 Paul Gayer
The fourth annual Robson Ranch Ladies Bible Retreat was held on Wednesday, Jan. 22 and Thursday, Jan. 23, in the Hermosa Room of the Ballroom. Over fifty women joined neighbors and friends to learn more about who God is and to build a community of believers, so that we can disciple other women right where they are.
Inspired by the question, "If God is real…then what?" Jennie Allen is the founder and visionary who created and founded IF:Gathering. The first gathering was Feb. 7-8, 2014, and was held in Dallas, Texas. With permission from and payment to the IF:Conference, we had the privilege to stream various speakers who participated in the IF:Gathering conference for 2019. Speakers came from all over the world, and each one had an inspiring message on wisdom and the legacy of discipleship.
Round table discussions took place to share experiences and relationships that have been built and are currently being built. One of the favorite activities was the "Because of _____" sign, allowing each of us to reflect on the person who led us in our spiritual journey, and got us thinking about who we are (or will be) leading in her own spiritual journey. Answering the question: "What will be your legacy of discipleship?"
A special thanks goes to Heather and her team, who did a fantastic job decorating the tables, food preparation, presentation, and technology assistance. Also, thanks to the Worship Team from Rock Springs Church. They were amazing as always.