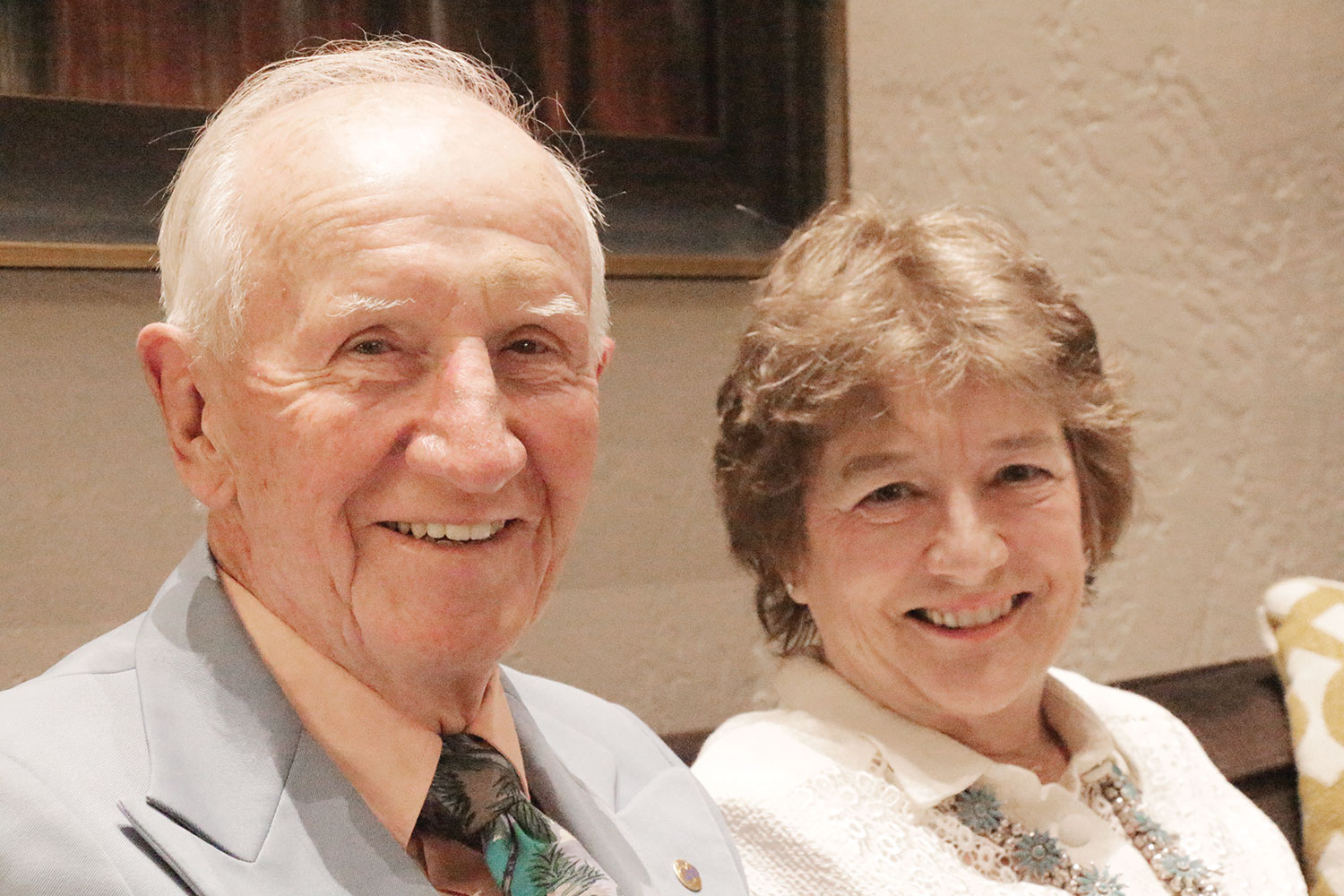 Dixie Wachter
Artie Wachter, a Robson Ranch resident, was inducted to the United States Adult Soccer Association Hall of Fame on January 6, 2018 in Tempe, Arizona.
In a choked up acceptance, Artie was a very humble person and had a hard time expressing how much this means to him. He told the audience, "You may have heard the expression 'it's all in your head', but no it's all in your heart and not just soccer.
Believe me it's not what I did for soccer, it is what it has done for me. It gave me the opportunity, you the people, the fans, the kids and the players. You opened the door and I just entered."
Artie started playing soccer and keeping a scrapbook at age 7 in 1939 in Brooklyn, New York. He was raised by a German dad.
His playing career took him to Colorado; Munich, Germany and Sault Scottish in Canada. As an American he was the only foreigner on the team, but a goal scorer is always accepted with open arms.
His coaching abilities took him to every skill level of the game from high school, amateur, college and professional. His involvement was with both men and women. Several players went on to play on the US National teams, in the Olympic and professionally. The Colorado Stars Women's team even won the US National Championship. Dixie, his wife, was a player on his team.
Artie officiated in the Orange Bowl Collegiate NCAA Champions, professionally, and in the North American Soccer League for 13 years, the Major Indoor Soccer League for 5 years and was selected as a FIFA Referee. This is the highest level in the world, representing the US as only one of seven. He refereed some of the best players in the world including the great Pele.
He was a director of officials and a state coach. In 1971 he started one of the first live-in soccer camps in this country and in 1974 invited girls to play. The 47th annual Rocky Mountain Soccer Camps still exist today.
Artie gave clinics on coaching, refereeing and fitness around the country including the kids and adult soccer program in the Dominican Republic.
Today he is an avid softball and pickleball player at Robson Ranch.