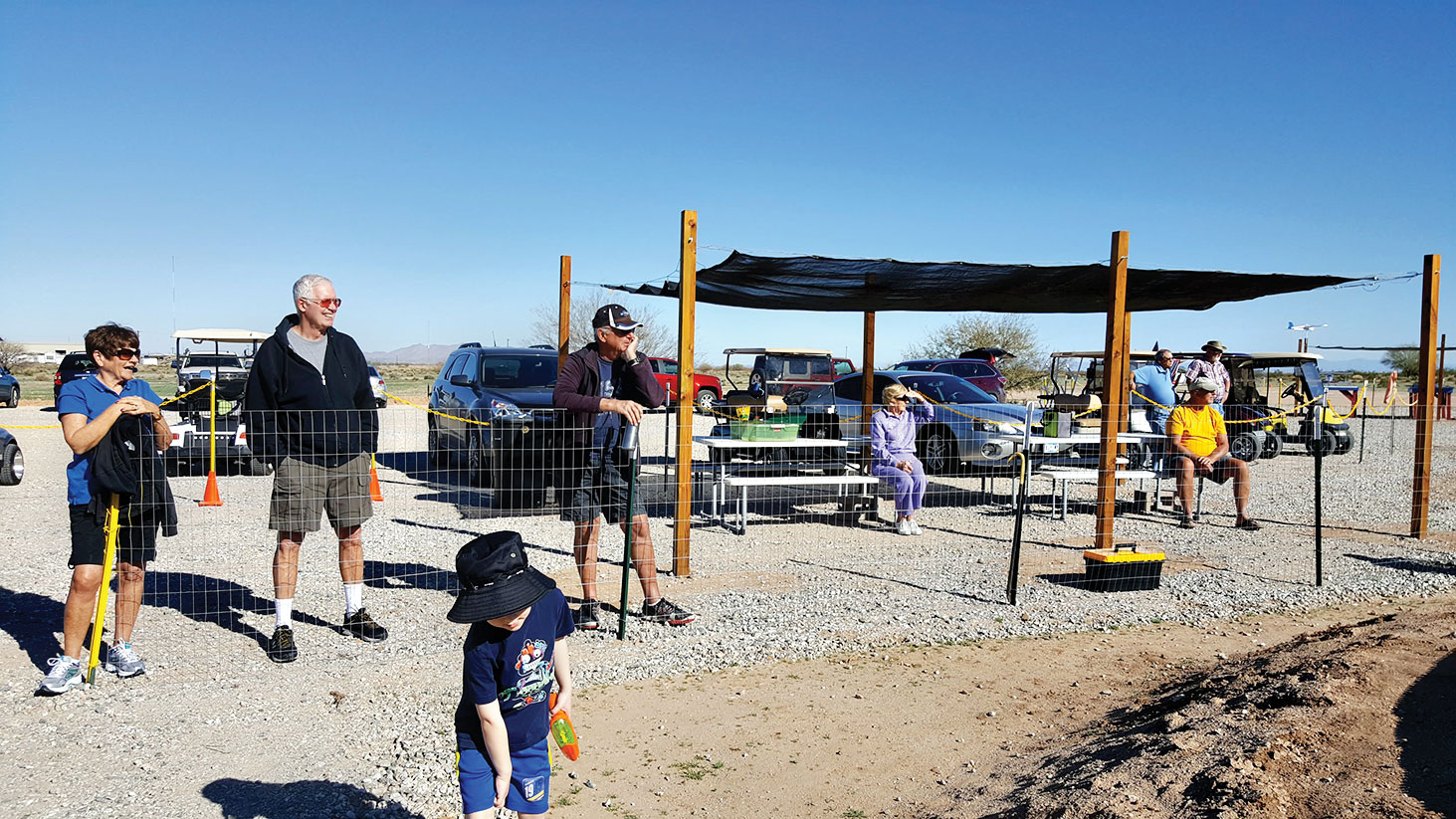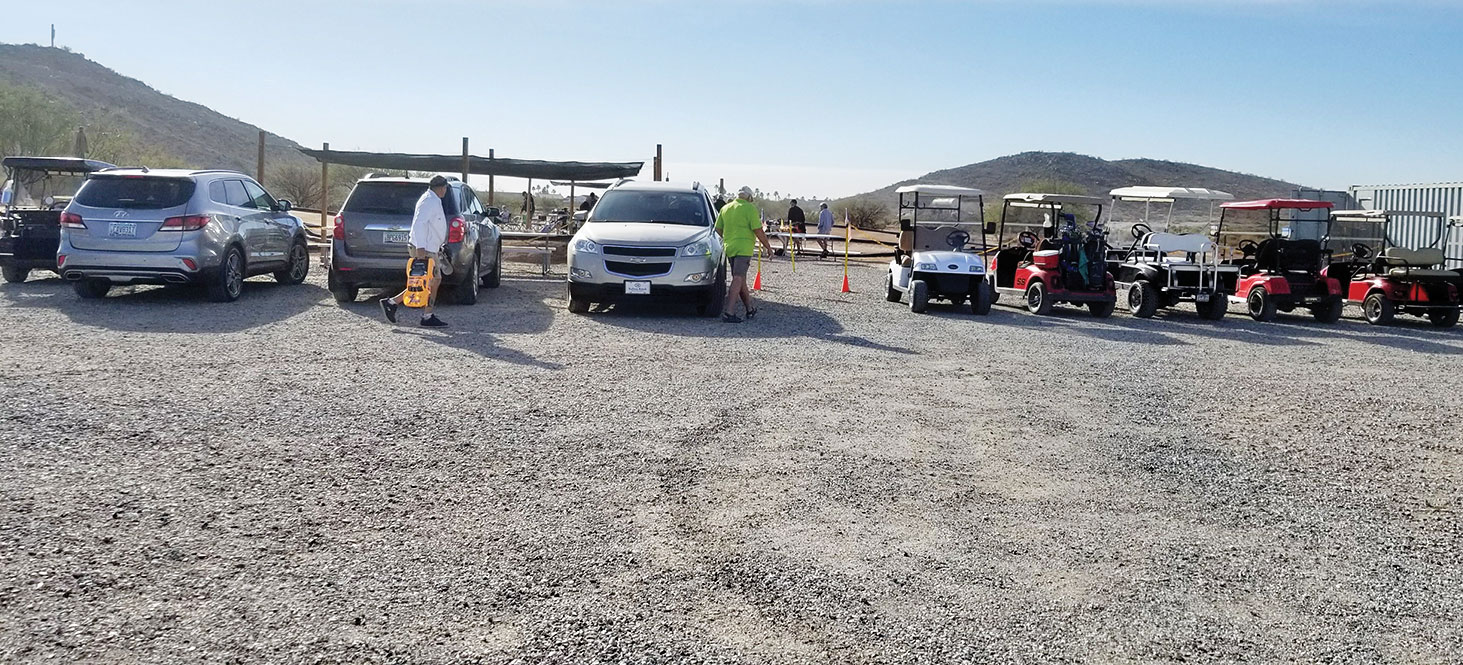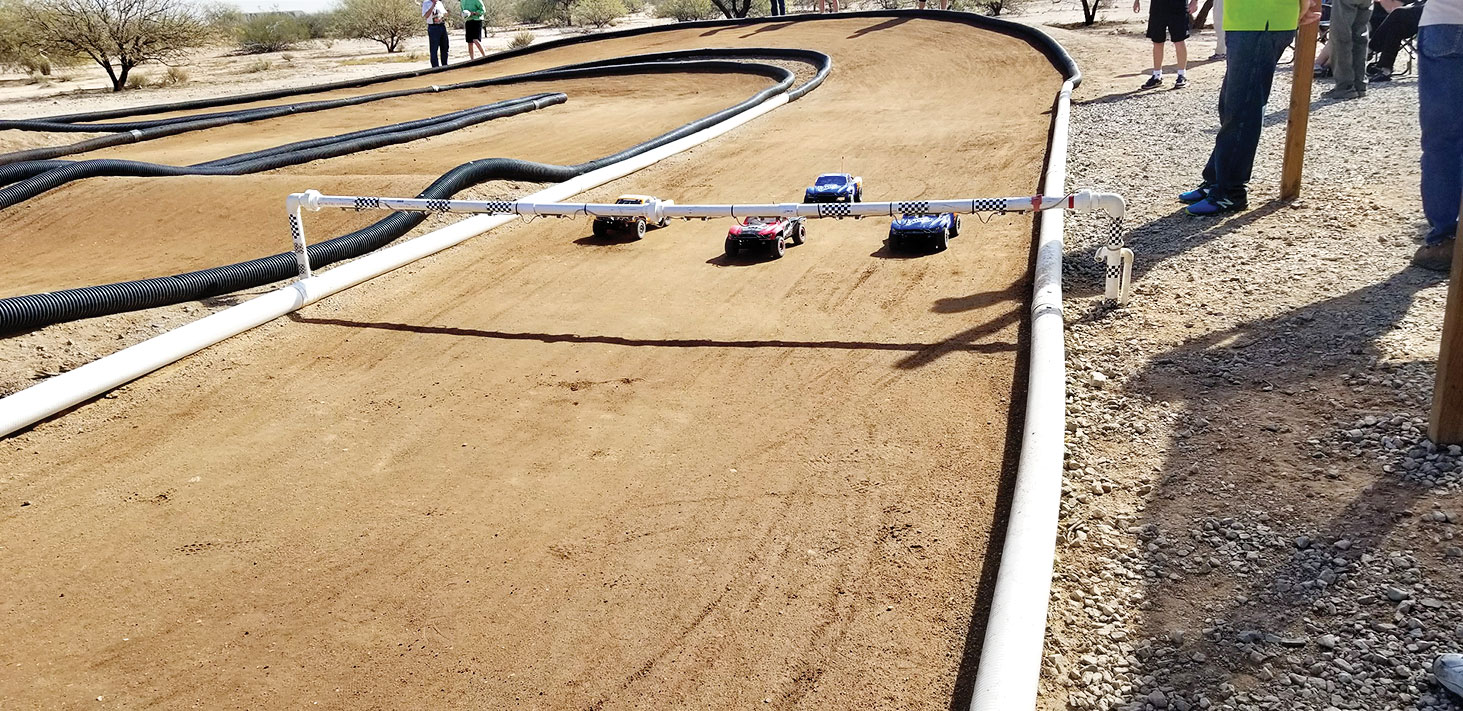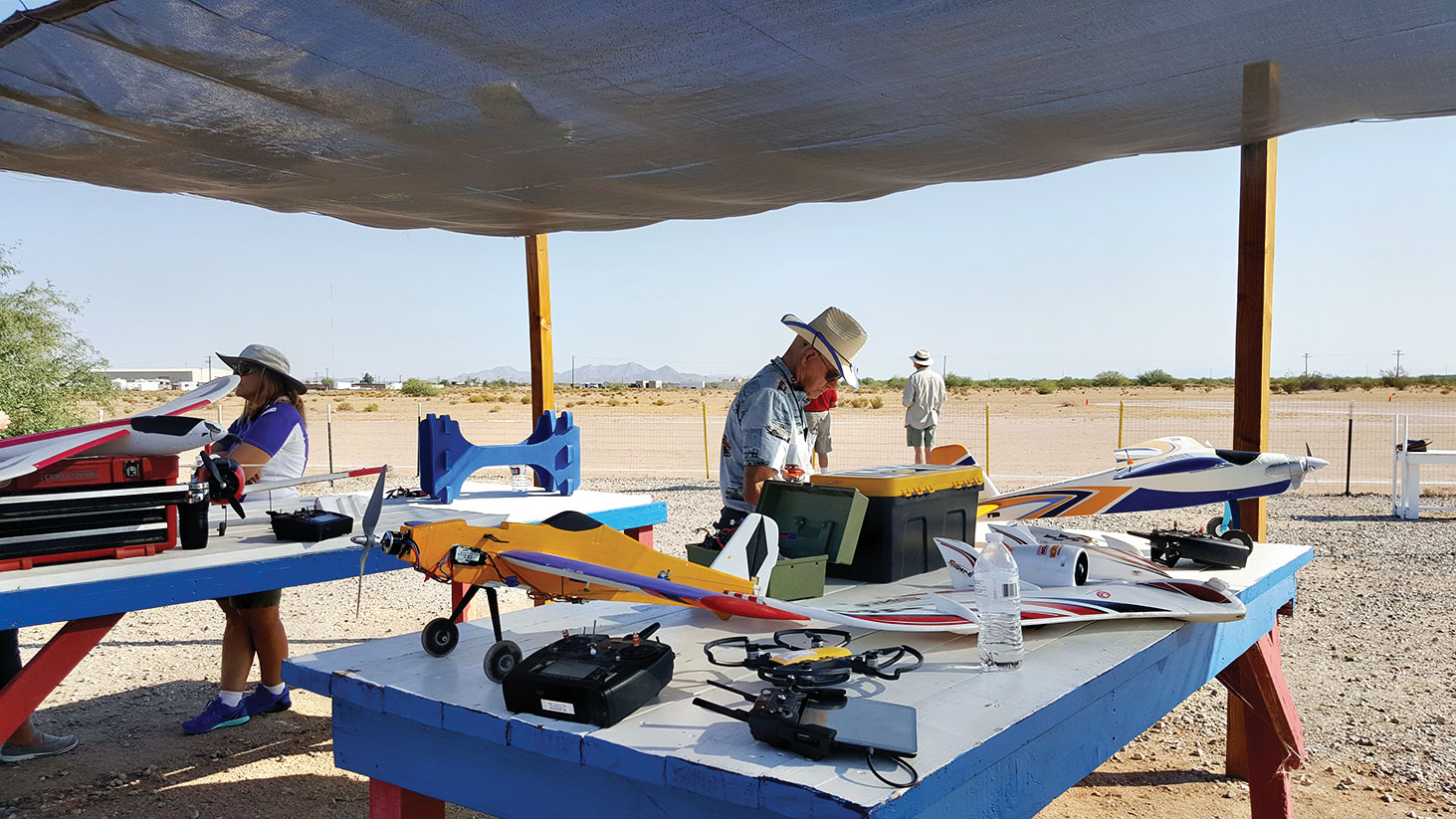 Butch Spiller
Many Robson residents take advantage of enjoying the RC Car Races held every Thursday morning by the Robson Ranch RC Club. For those who have not attended, here are some details on what you are missing.
Time and Location
The races are held every Thursday morning at 10:00 a.m. during the winter season. They usually last until about noon. The races are held at the Robson Ranch RC Park located just a few minutes from every home in Robson Ranch by car or golf cart. Take Robson Blvd. to the end past the villas into the construction area. Head toward the Robson water tower, just beyond the water tower (white water truck), make a right turn over the small bridge that spans the canal. After crossing the bridge, turn left and go approximately a quarter mile. The park will be on your right at the yellow Robson windsock. There is adequate parking for over 40 vehicles. The club maintains two tracks, one oval track and one road track with sharp turns and hills. The tracks used for racing are rotatated every two weeks.
The Cars
The cars are 1/10 scale radio control cars, some with top speeds over 70 miles per hour.
What will you see
Usually between 30 and 40 racers show up for the Thursday morning races. The participants were each placed in one of three groups: beginners, intermediate, and advanced at the beginning of the season based on time trials. A heat race is held for each group to determine the start position for the main race for that group. If more than six cars are in the group, additional heat races are held with no more than six cars in each race. After heat races are held for each group, the main races are held for each group. Points are awarded based on how each car finishes in the main race. At the end of the season, the club holds an award dinner in which the individuals with the most points receives an award. Before each race, several participants act as spotters and surround the track to pick up cars that have gone off the track or are damaged. The cars collide with one another during the race. An electronic lap counter is installed on each track and records the time to 1/100th of a second and the number of laps each car has made. An announcer broadcasts who is leading and the best time for each car over a PA system.
After the main races, an open race is held for cars that do not meet the criteria for the races. Some of these cars are four-wheel drive rock crawlers and other have more powerful motors than the standard stock cars.
All Robson residents are welcome to this exciting event.
For more information, contact Butch Spiller at 770-265-0358.