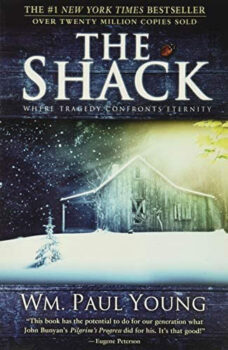 This acclaimed, Christian novel will be studied for faith insights, inspiration, and addressing some of the biggest questions of life.
The Robson Women's Retreat had studied The Shack a few years back, and some of us men and women were unable to attend, but we wanted to study it as well. Everyone is invited, whether you are a spiritual seeker or follower of Jesus. This group study will respect and honor everyone's contributions as we ask this novel's great questions.
Reviews of 23,500+ Amazon readers average 4.7 stars. So, readers love it, and all of us who are organizing our gathering give it five stars.
We hope to meet you and grow with you in faith as we study together.
Date: Starts Friday, Jan. 13
Time: 3 p.m. each week
Where: The Laredo Room in the Ranch House