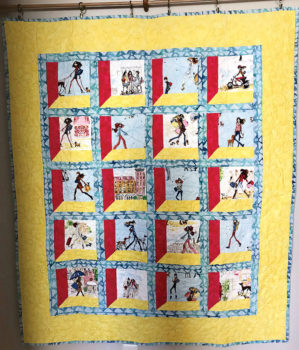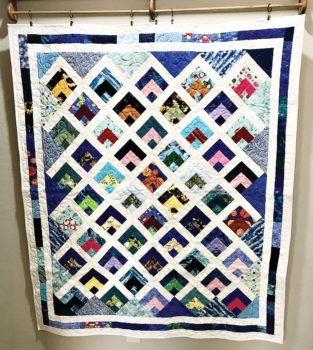 Marge Doughty, Chair Material Girls Charity Committee
The Material Girls have been busy with all the charities that we support in the community. In 2018 Material Girls gave 39 comfort quilts to our residents either for a spouse passing or a resident with a life-threatening injury or disease such as cancer or heart issues. We also made 29 quilts for the Pinal County Advocacy Center, 29 comfort quilts for the Cancer Treatment Center in Casa Grande. We made and donated 12 quilts for the Eloy Senior Apartment, six quilts and 30 pillow cases to the Eloy Police Department to carry in their patrol cars for children affected by tragedies. So far in 2019, ten quilts have been given to Robson Residents, 25 quilts and to the Pinal County Advocacy Center and nine quilts to the Casa Grande Cancer Center.
Material Girls had a very successful Craft Fair in November which helped to buy fabric to make comfort quilts for the community. Watch for us at the March Craft Fair and help us with providing charity for our community.
If you know of a Robson Ranch resident who is suffering from cancer, life threatening illness, injury or with a spouse who has passed please contact Marge Doughty at 360-739-9990 by text or phone or email [email protected]. We don't want to miss anyone that is deserving of a quilt. You can also contact any of the committee members: Karen Furu 520-426-4366 [email protected], Karen Karpinski 815-942-0766 [email protected], Jodie Spiller 770-263-7503 [email protected], Diane Bohmert 651-434-1902 [email protected] or Cherie Bates 925-270-9945 [email protected] or contact any member of the material girls and they'll let me know someone needs a quilt.
Material Girls would like to thank Mr. Robson and Robson Communities, Inc. for the beautiful studio and all the support that has been given to us throughout the years. Without this support we wouldn't be able to help the community like we have.