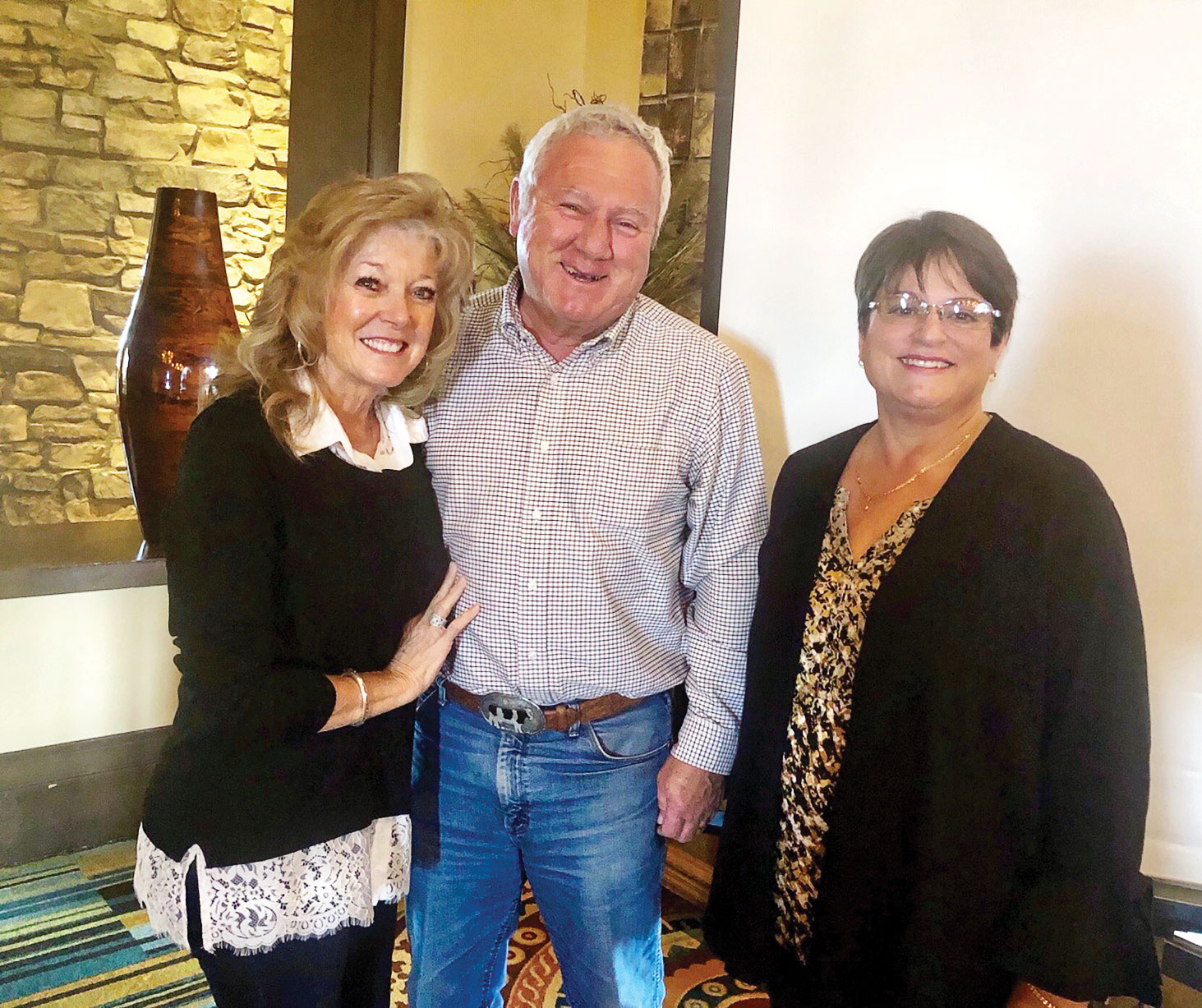 Liz Meyer and Alicia Mooney
Pat and Nadine Dugan, of Dugan Dairy Farm, were the guest speakers at the Robson Ranch Ladies Club monthly luncheon meeting. Dugan Dairy Farm is located on Overfield Road at Kortsen Rd. Like his father, Pat and his four brothers have been in the dairy business their whole lives.
The dairy farm is a 24-hour/7-day-a-week operation and brings in $2.3 billion to Pinal County.
Pat's dairy has several thousand cows and sees the births of about 120 calves per day. His cows produce 30,000 gallons of milk per day. That's 6 tankers full! The milk is then sold to the United Dairymen of Arizona, which in turn sells it to Daisy Corporation, Abbott Laboratory, Franklin Foods and Erhmann's Dairy. They, in turn, make sour cream, cream cheese, yogurt, ice cream, cheese and baby formula.
A challenge facing Dugan Farms is not the sales of milk alternatives, for they only affected the dairy milk sales by 3%. The biggest challenge Dugan farms faces is the supply of water from the cities. Arizona's politicians are working on improving water right to farmers.
Dugan Farms utilizes the expertise of a nutritionist to create a diet blend just for the cows so that they can produce the best quality of milk. Pat believes that comfort for his cows is a priority and provides them with shade and cooling fans to guard them against the Arizona heat.
The Robson Ranch Ladies Social Club's mission is to provide opportunities for the social interaction among all its members who are residents of Robson Ranch Arizona, to provide philanthropic donations to our community and to educate ourselves about our local area/region.
We are always happy to welcome new members to the club. We meet the second Monday of the month at 11:00 a.m. in the restaurant. Reservations are required. Please RSVP to Geri Nagy at [email protected].