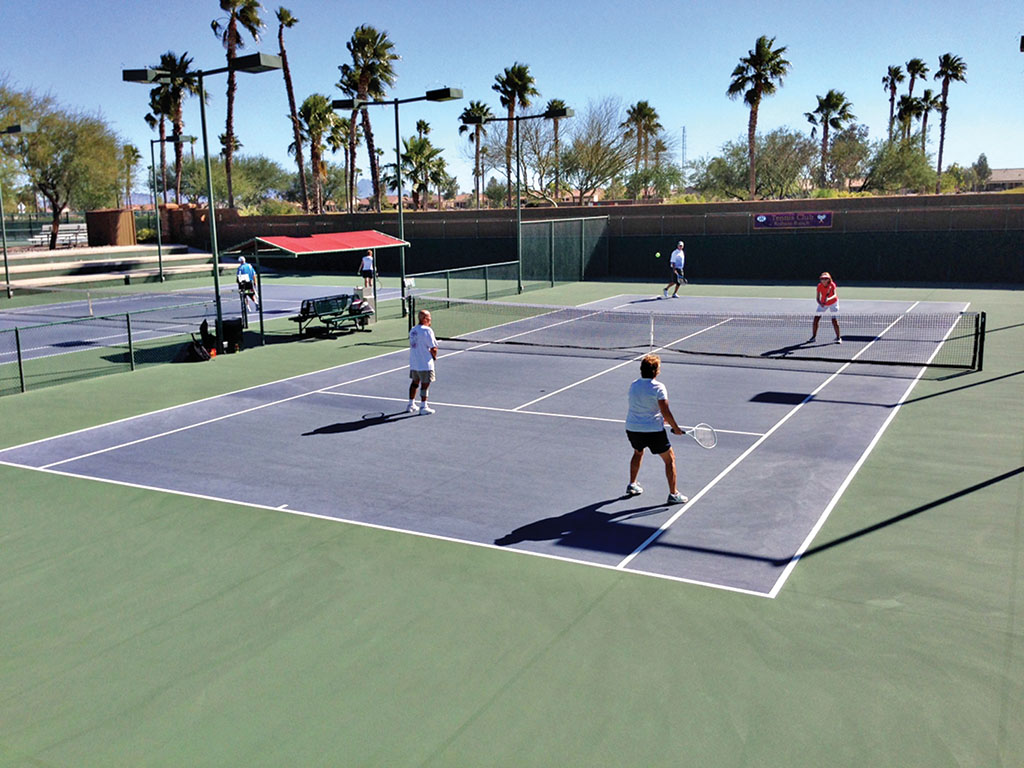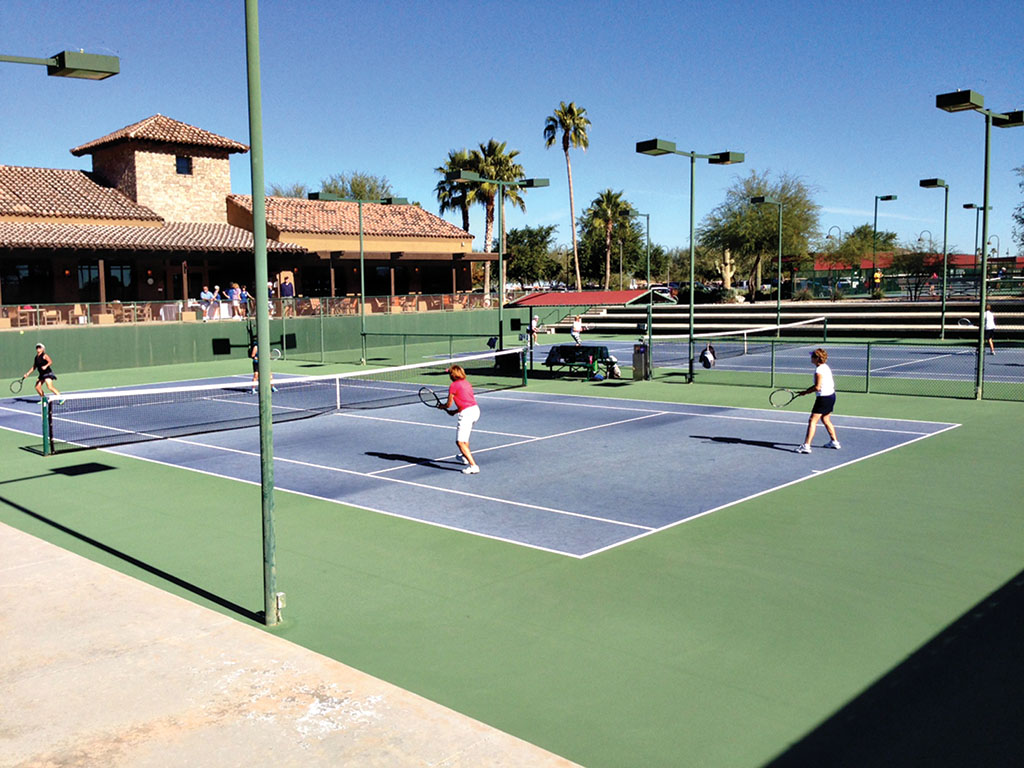 Kevin Rattey
On Saturday, November 21, the RR Tennis Club held its season opener. The weather was perfect, and 32 players took to the courts. Team play consisted of Men's, Ladies and Mixed Doubles. Light refreshments were also served.
The new hours for club play are:
Men's Social Play: Tuesdays and Fridays at 9:00 a.m.
Ladies Social Play: Mondays and Thursdays at 9:00 a.m.
Mixed Doubles: Saturdays at 9:00 a.m.
Mixed Doubles Social Tennis is also being held on the third Friday of each month at 4:00 p.m. Join us afterwards at the Robson Ranch Grill or an otherwise designated location for food and drinks.
The 2016 club dues will remain at $10 and are now being collected. New members are always welcome.
More information is always available at the bulletin board located outside the sports complex near the tennis courts.