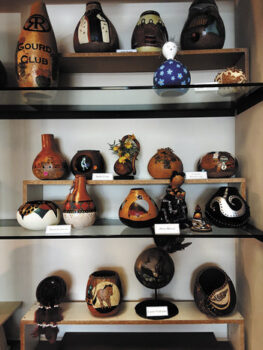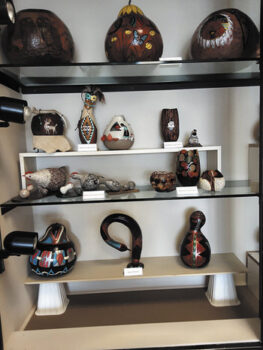 Martha Spillane
Wow! What a new and creative showcase our gourd members have created. There's an array of sizes and shapes, and the imagination our members demonstrate will make you look at gourds in a very different light.
Looking for a unique gift for someone or for yourself? We can help. Come by and visit our studio. We're open Sundays 9 a.m. to 2 p.m., Mondays 9 a.m. to 1 p.m., Tuesdays 1 to 4 p.m. and Thursdays 9 a.m. to 1 p.m. Our members are always there to welcome your questions and show off what they are working on.
In last month's Robson Ranch Views I mentioned we would not be having any orientation classes until the fall. Due to numerous requests, we will now be holding classes during the summer! Look for updates in the Mid-Week Scoop. Classes are $10 prepaid at sign-up. We supply your first gourd and all mediums. We are located in the Fine Arts building. We look forward to meeting you. Have a wonderful summer.