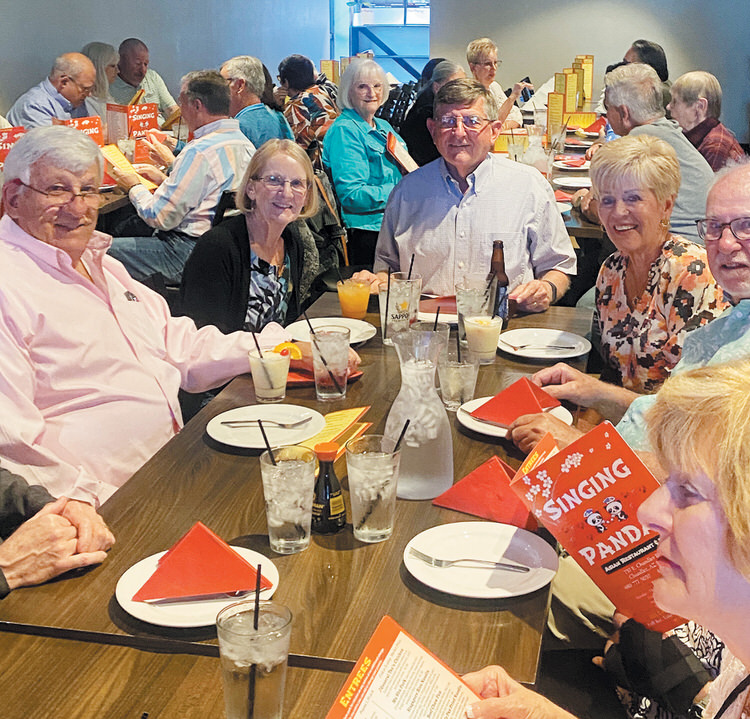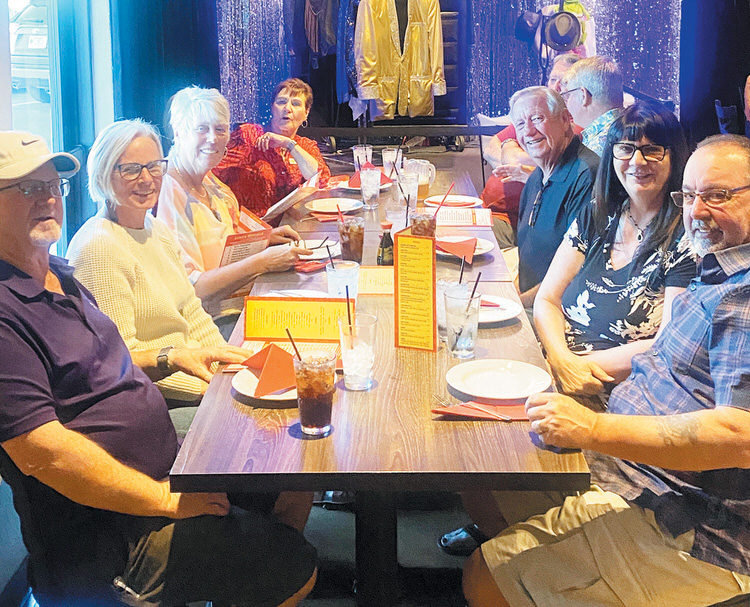 Pat Sand
The Roving Ranchers dined at Singing Pandas on March 4. Fifty Ranchers drove to the restaurant in Chandler to eat excellent Chinese cuisine and enjoy the entertainment. The customer service was prompt and friendly.
Three singers provided the entertainment during an hour-long show. The first singer, Mike Russe, treated the crowd to songs by Dean Martin, Alan Jackson, The Blues Brothers, and more, changing costumes with each song. The second singer performed two songs by Liza Minelli, "All That Jazz" and "Cabaret." To close the show, the owner, Cheri, came out in a beautiful gold lamé gown and provided a short history of how she came to the U.S., got educated, and opened her own restaurant. She also shared the many accolades she has received over the seven years she has been in business for "best restaurant," "best family entertainment," and "best food." Although Cheri was a professional Chinese singer, she chose to immigrate to the U.S. in the hope of a better life. In closing, she sang a song in Chinese that she used to sing in China. Her story is truly the "American Dream."
For many of the Ranchers, this was their first time dining at the restaurant. Everyone said the food and entertainment were phenomenal.