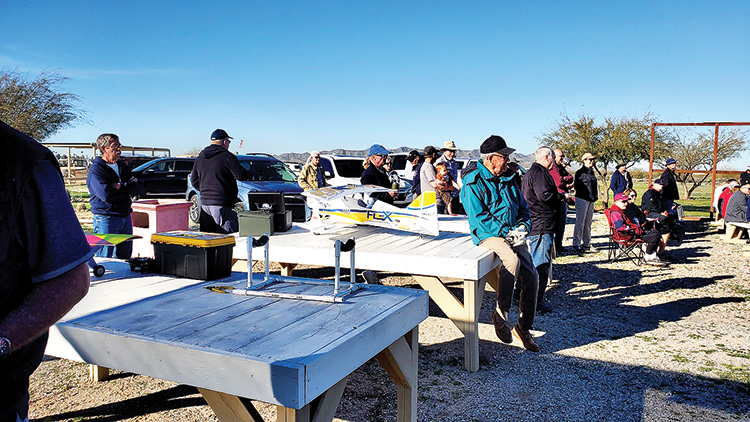 On Saturday, Feb. 1, guests were invited to watch a flying event at the Robson Ranch RC Park. RC Pilots demonstrated acrobatic maneuvers for a crowd of over 90 spectators. Guests watched all types of aircraft, from biplanes to jets, and enjoyed the show.
The club will be putting on several similar events during the winter season.
Anyone interested in learning to fly RC planes should contact the club. Instructors and trainer planes are available at no charge.
For more information, contact Butch Spiller at 770-265-0358, or go to the club website at http://sites.google.com/view/rrrc.