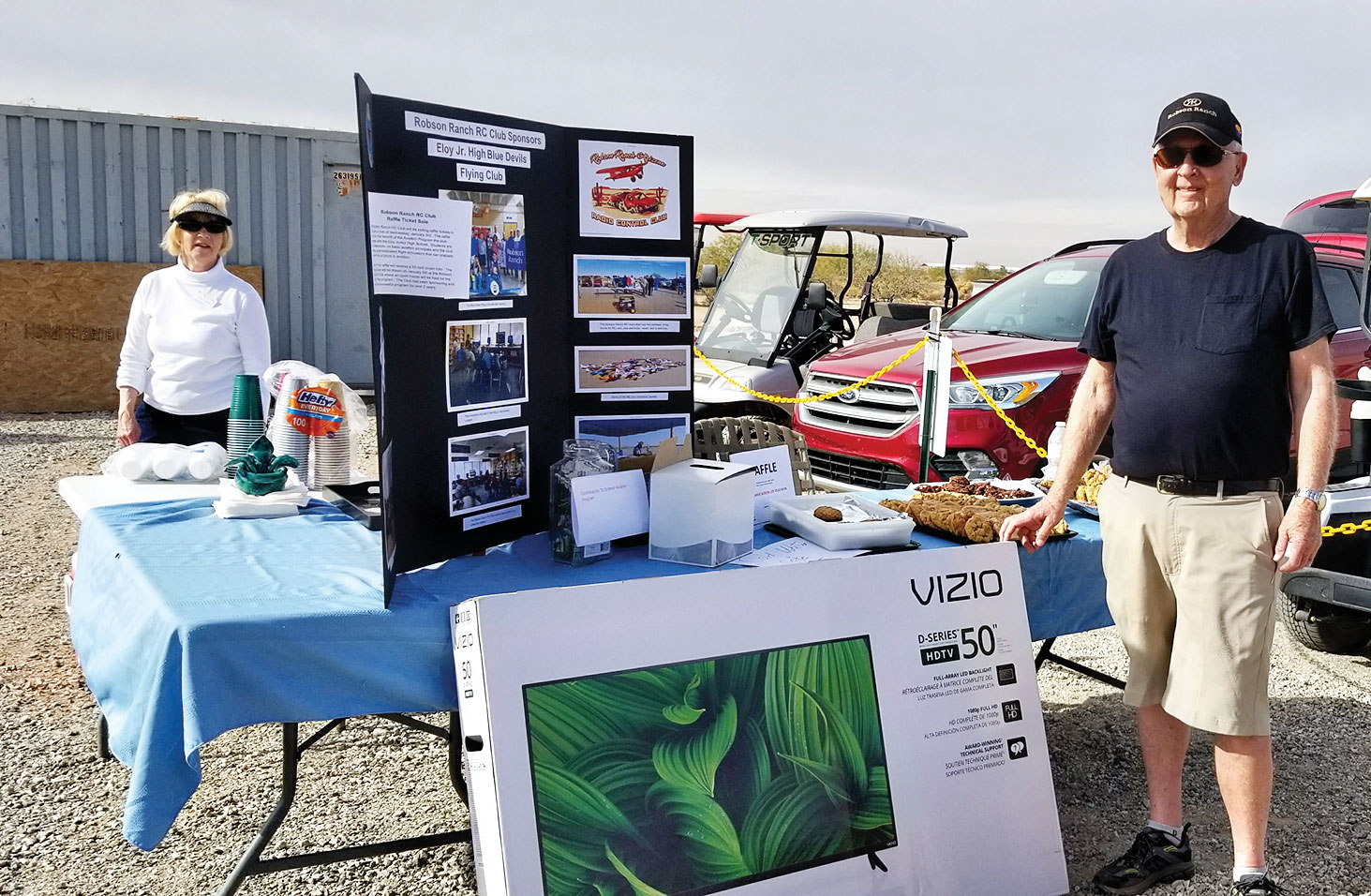 Butch Spiller
On Saturday, January 6, the Robson Ranch RC Club held an open house for the benefit of the Eloy Junior High School Aviation Program which the club sponsors. The event was held at the Robson Ranch RC Park.
Over 100 guests attended the event which featured RC flying demonstrations and RC car race demonstrations. Drawing the most attention from the crowd were a flying pelican and Superman flying over the park.
Also, a raffle for a 50-inch TV set was held. The winner was Gail Solo.
The club collected more than its goal from the raffle sale.