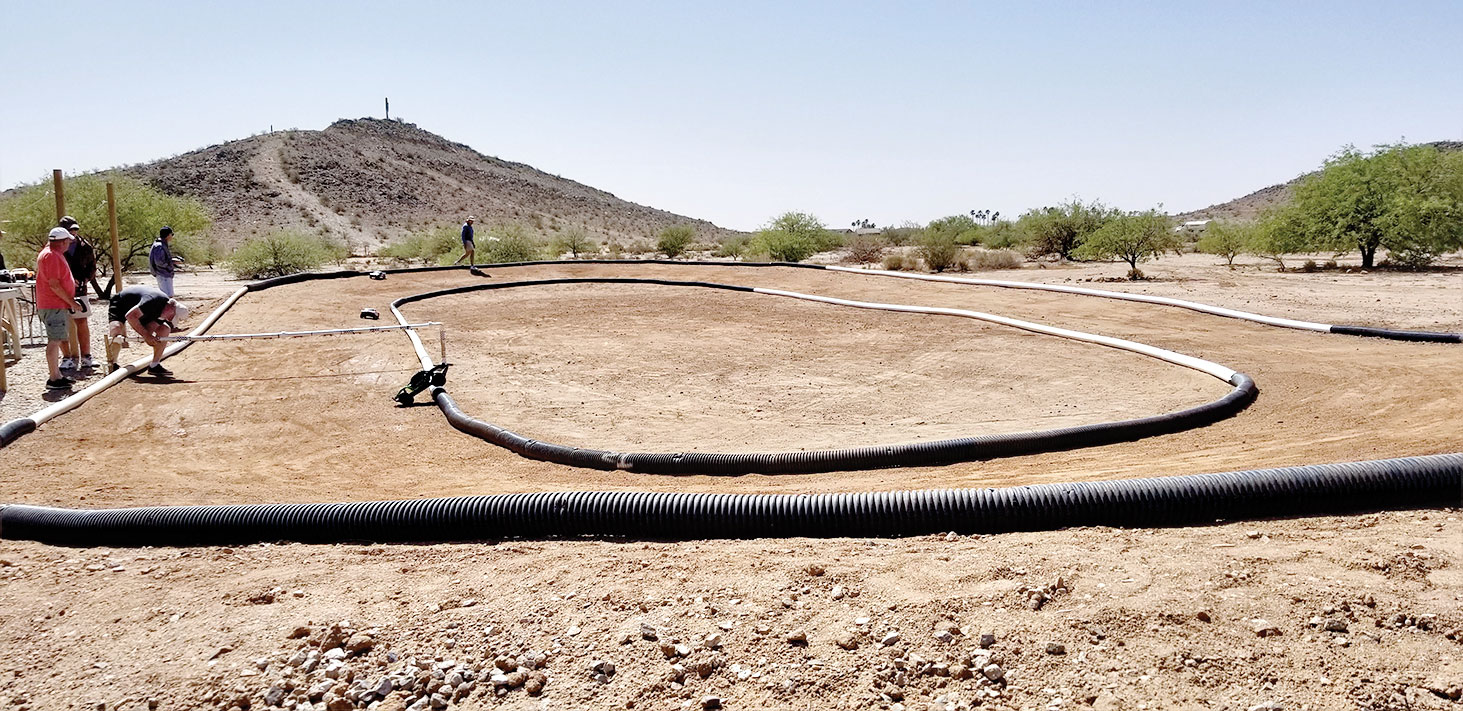 Butch Spiller
Due to growing membership, the Robson Ranch RC Club has expanded its facilities to accommodate many new members taking part in RC car racing.
The club maintains two car tracks at the Robson Ranch RC Park. One track was expanded from 70 feet to 120 feet and elevated driver's areas were added. In addition, new work tables and shaded areas are being put in place. Club members have also designed new software to keep track of each driver's times and standings. "The phenomenal growth of the club has caused us to add facilities for the comfort and enjoyment of our members," said Butch Spiller, Club President.
For more information, contact Butch Spiller at 770-265-0358.