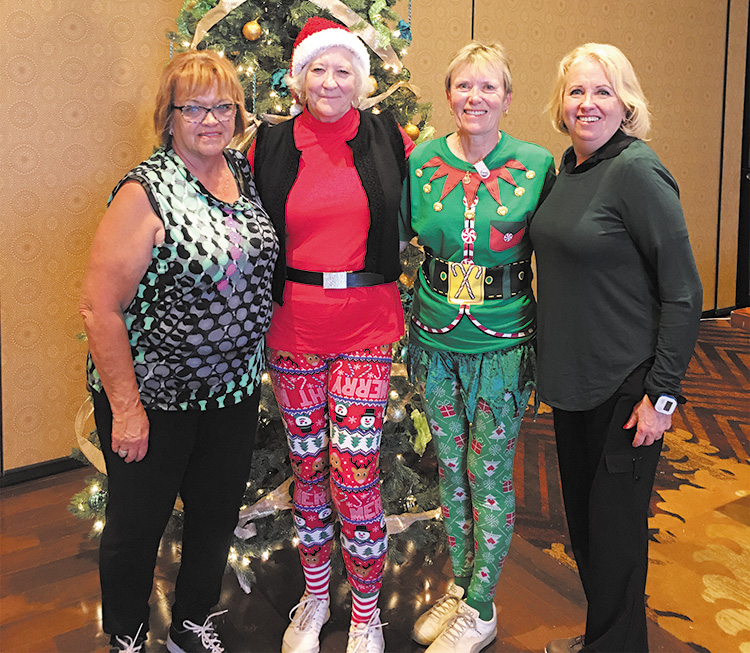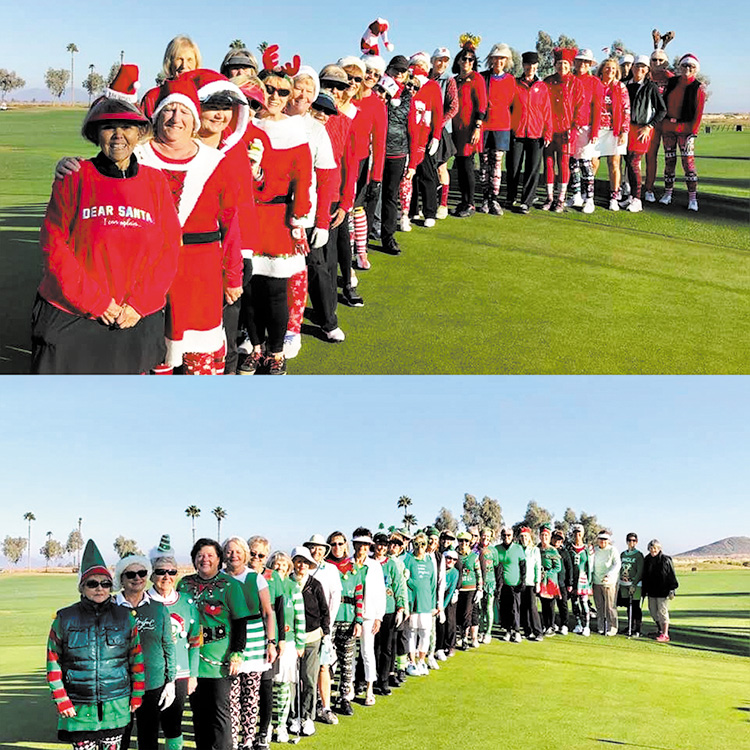 On Dec. 10 the Robson Ranch ladies donned their Christmas attire and participated in the annual Red/Green Tournament at the Robson Ranch golf course. We had an impressive 60 members sign up to play in this fun event and enjoy a delicious luncheon and awards ceremony afterward. Teams were randomly drawn to reflect an even total handicap between the two teams and the lowest net score determined the winner. Although it was very close and the Red team won, it was a beautiful day and a great start to the holidays!
The following awards for the 2018/2019 season were also awarded to: Most Improved Player – Bev Guidinger; Most Pars – Sally Fullington; Most Birdies – Cindy Burtis; and Most Chip Ins – Connie Drew.
Good job ladies! Congratulations to all the winners!