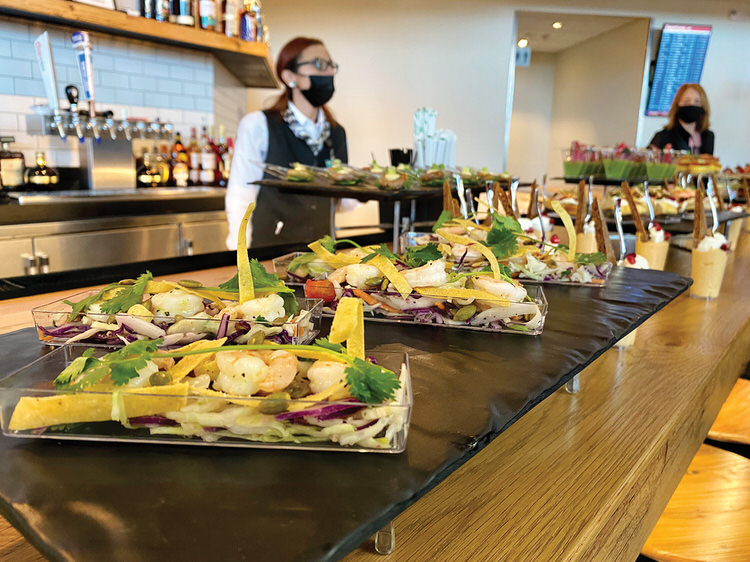 Phoenix Sky Harbor Airport
Travelers in Terminal 3 at Phoenix Sky Harbor can enjoy a new, comfortable, and quieter place to sit while waiting for their boarding call thanks to the recent opening of the Escape Lounge—the Centurion® Studio Partner.
The Escape Lounge welcomes all travelers regardless of airline with the purchase of a day pass.
In addition, those with American Express Platinum, Business Platinum, and Delta SkyMiles Reserve credit cards get complimentary admission to the Escape Lounge.
The lounge is located in the post-security lobby area next to the Museum Gallery and provides visitors with an array of complimentary amenities that include:
• Seasonal local chef-curated menus
• A selection of local beverage options such as wine, beer, spirits, and coffee
• A digital library with more than 7,000 publications from over 120 countries courtesy of PressReader, as well as access to noise-cancelling Bose headphones
• Children activity packs, including Escape Lounge's Kids Crew Puzzle and other items
The hours of the Escape Lounge are daily from 4:30 a.m. to 7 p.m.
So next time you're traveling through America's Friendliest Airport® in Terminal 3, treat yourself to everything from chocolate-filled desserts to fresh-made soups of the day courtesy of the new Escape Lounge.
To learn more about Escape Lounges—the Centurion Studio Partner or book access, visit escapelounges.com.