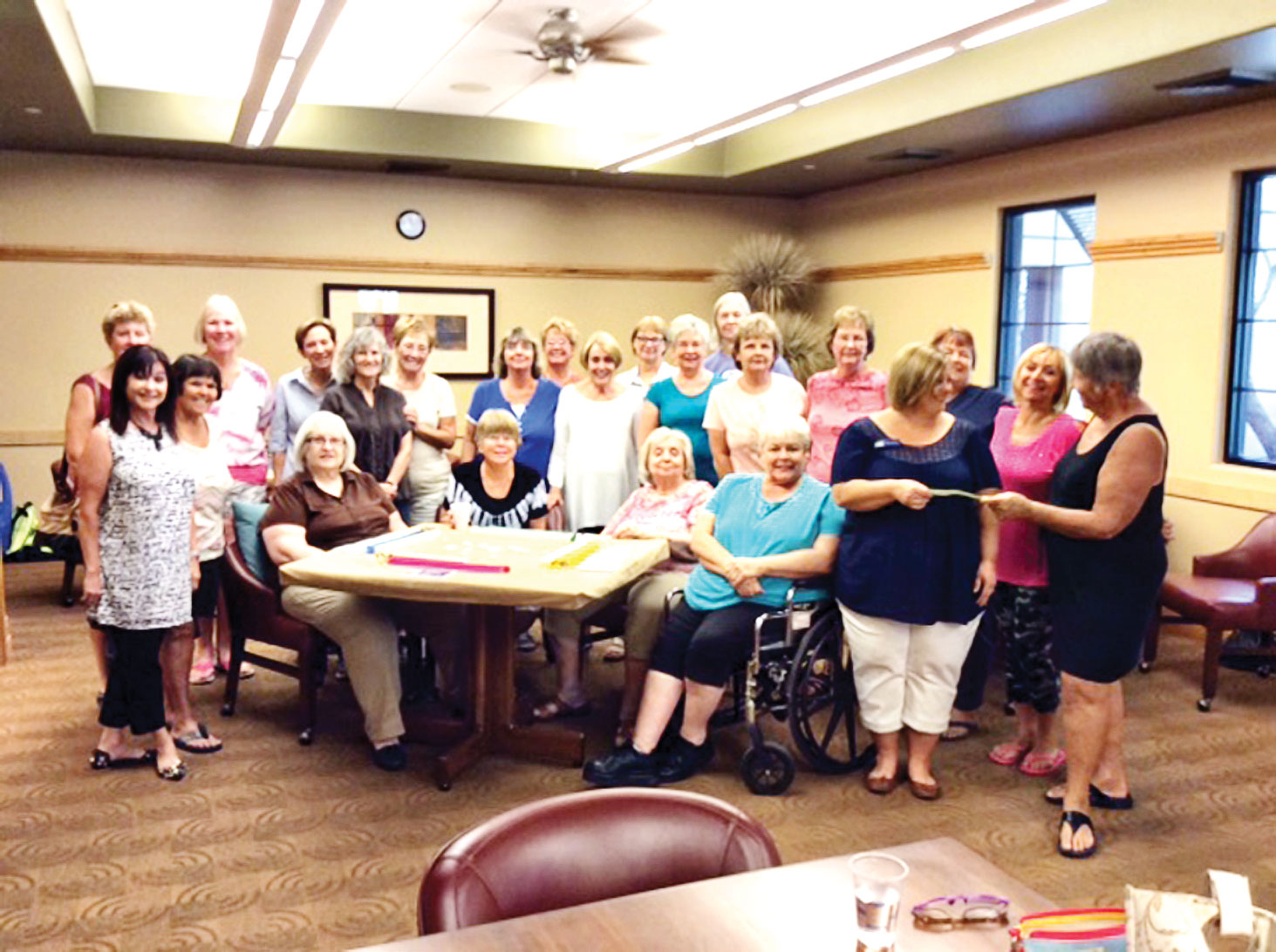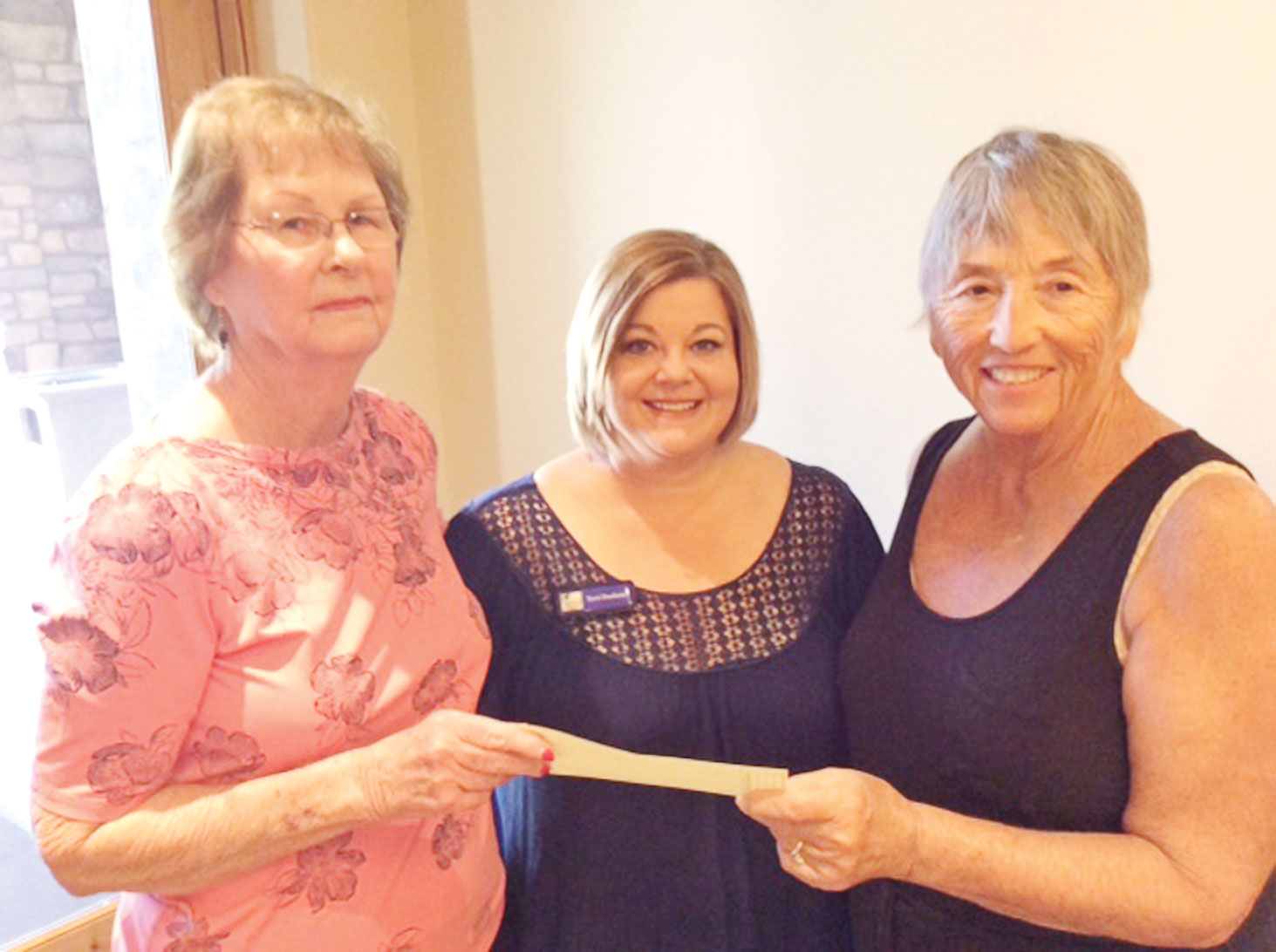 Mary Beth Fisher
Robson Ranch National Mah Jong players continue their generosity by donating a $173 check to Seeds of Hope Casa Grande. National Mah Jong, sometimes referred to as American, is played countrywide as well on cruise ships, so you can play wherever you are with your card of hands for the year.
Each year players pay $8 or $9 for that year's card, ordered as a group through Mary Beth Fisher, collector; all monies above printing comes back to the group to donate as they choose.
Terri Durham, Seeds of Hope secretary, received the check from Mary Beth Fisher in memory of David Frazey.
David and his wife Helen were involved in the establishment of Seeds of Hope, and Helen has been an active Mah Jong player for nearly 10 years.
Robson players have donated nearly $1,000 from simply playing together and ordering as a group.
All players are invited to begin renewing their cards in December. The order must be in to the League by the end of January.