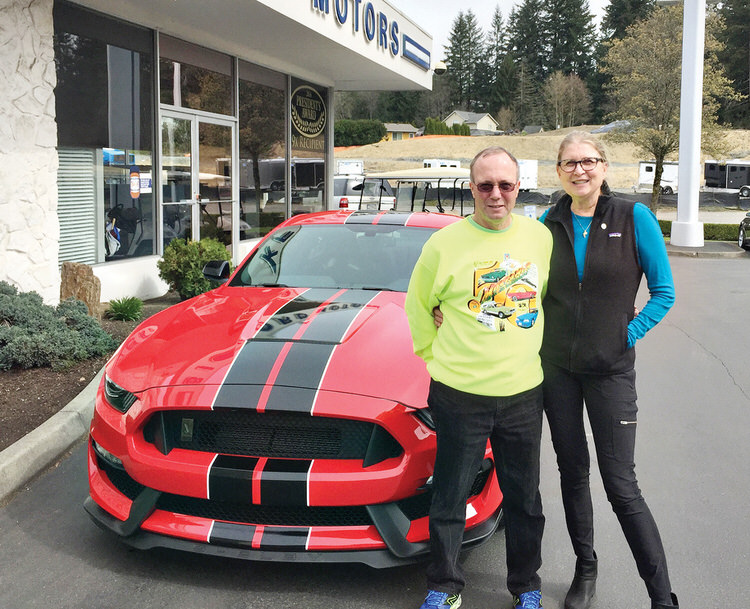 Jane Minish
When my Al, my husband of 50 years, died, my relationship with God sustained me in the depths of my grief. Al died from malignant mesothelioma on Dec. 6, 2020.
Al and I met in March 1971, when I was 16 and he was 20. This was the beginning of our 50-year relationship. When we met, I had no idea that Al and I would be together for 50 years. Now, I realize God brought us together and had a plan for me. Through Al, I was able to grow my relationship with God. I continue to grow my relationship with God by being a part of Friendship Center Church.
Al and I were raised Catholic, from which I learned a lot of guilt. My relationship with God seemed one-sided, and I did not realize how much He loved me. The God I knew was a judge who dealt the punishment of hell for breaking the rules. Al helped me see that God was so much more. Al led my faith journey to God. Without Al and God, I am not sure who I would be today.
When I was 10, my mother died at 38 from spinal meningitis. I am the oldest girl of six children, and after my mother's death, I became caretaker for my brothers and sisters. At such a young age, it was a daunting job to be a mother to my siblings. As a result, I never had the opportunity to grieve my mother's death.
I am a registered nurse, retired, and feel that God chose me for that career so I could bring healing to others. Through my career of 41 years, God led me to help others through my nursing. I know that God gave me a purposeful direction in my life.
Now years later, I have a deep, personal relationship with God. Over this past year, my faith has grown tremendously. Al and I had 50 years together, which seems like a long time, but it went by so fast. I only wish we could have had more years together. What I wouldn't give for more time with him!
I have a strong faith in God and know He is guiding me in my life. When Al became sick in November 2019, I took care of his every need. During this time, God led me to Friendship Center, a church that made me feel welcome. I attended worship services via Zoom so I did not have to leave Al alone at home. Now that Al is passed, I find comfort attending Friendship Center services. Friendship Center allows me to continue to grow my faith in God and learn how to find meaning after the loss of my dear husband. Through Friendship Center, I helped facilitate a grief support group. God continues to give me direction in my life and I continue to hear Him.