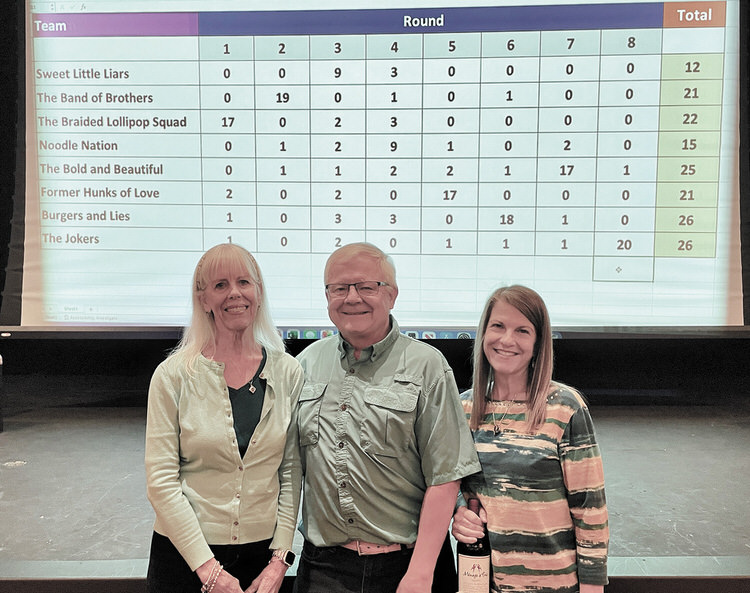 The Hermosa Ballroom was the scene of riveting action on Dec. 14. It was not a place for the meek. Eight teams slugged it out for the championship of MasterMind! Robson Ranch "To Tell the Truth," a game patterned after the 1960s television game show.
It was a competition of intrigue, deceit, honesty, and speculation. There were eight rounds of play, with accumulating points, to see which team could best deceive and which team could best identify the truth.
There was audience participation, scoring, door prizes worth jillions of dollars, and bar service. Heck, it was fun. And, don't get me started on the confessions of some team members as their stories unfolded.
There were tales about male strippers, a chance meeting with Jay Leno, a bombed hotel in Europe, a championship ping-pong player, and the like.
Two teams within the field advanced to an overall tie. Who knew?
Team Burgers and Lies (Dawn Oaks, Randy Oaks, Margo Kremers) tied Team Jokers (Caryn Thompson, Bruce Thompson, Kristin Zanas) with 26 points each.
A tie-breaker trivia question gave the championship to The Jokers!