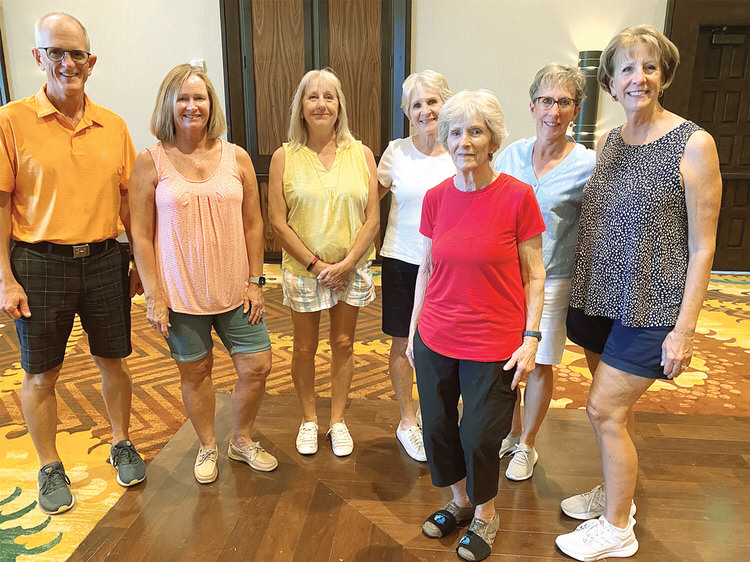 On Sept. 15, the Line Dance Club celebrated the end of the summer session with a dance party in the Hermosa Ballroom. The club provided several kinds of pizza for the members and their guests, and a cash bar was available for those who wanted to purchase a drink. Everyone had a terrific time dancing to all their favorite dances that were learned over the past year, mixing beginners' dances with improver and intermediate dances.
A new Absolute Beginners dance session began last month with approximately 50 people joining in! Experienced dancers moved up to the next level to continue their dance training. Are you interested? Go to the website at rrazlinedance.wixsite.com/club for all the information you may need. Dues are $20 a year for all the dance classes as well as dance parties. What a bargain!
The next dance on the calendar: the Halloween Dance Party, Sunday, Oct. 30, from 1 to 4 p.m. in the Hermosa Ballroom.