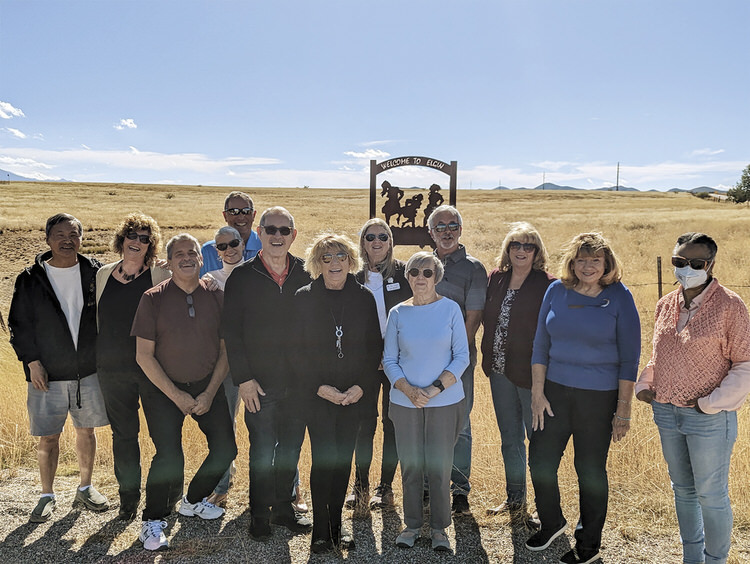 The Singles Group took their last group bus tour for the 2022 season on Nov. 9 and closed out the season with a big bang!
They started out at the Elgin Winery and Distillery (rum, gin, bourbons, and others) where they tasted spirits (of up to $500 a bottle) and wines.
Then they moved onto The Meading Room, where they tasted mead, ales, and wines, and dined on a beautifully catered lunch.
The last stop was the Flying Leap Winery and Distillery in Elgin for more wine tasting in a gorgeous tasting room and setting.
The Village of Elgin currently produces the No. 1 rum and the No. 5 gin in the world. They are also known for their bourbons. They have won back-to-back competitions at the San Francisco World Spirits Competitions.
Just a reminder that the Singles Group Holiday Party is scheduled for Dec. 11.
Chuck Senk, our fearless leader, has lots of ideas and is going to be organizing more trips, so watch for announcements on GroupWorks! Chuck also welcomes your ideas.
Robson Ranch Singles Group utilizes GroupWorks, a website where you can stay on top of the activities and what's happening. Be sure to join the Robson Ranch Singles Group under GroupWorks and include your phone number in your profile.
If you are single and would like to join our group, we meet on the second and forth Tuesdays of every month at 2:30 p.m. and play games such as Qwirkle and Five Crowns in the Fireside (or Laredo) rooms of the Ranch House. Bring a friend!