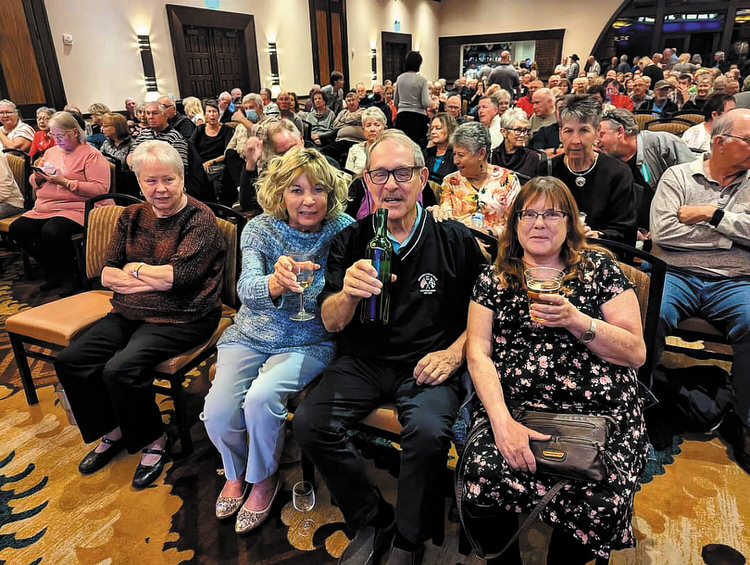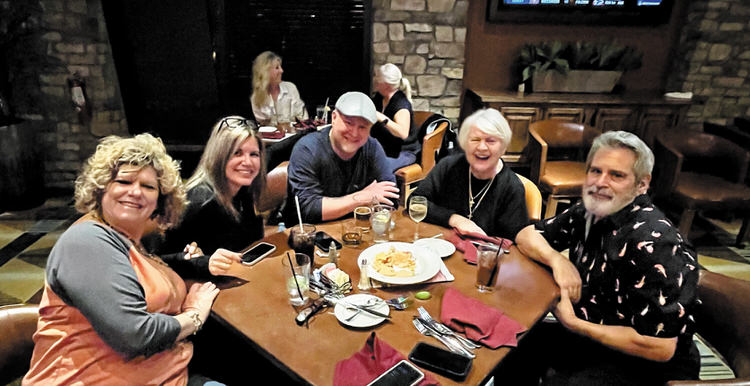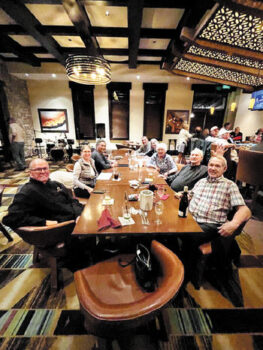 From the first meeting at Chuck Senk's house in August of 2021, the Singles Group has come a long way. The following meetings were held in the Robson Ranch AZ Ranch House, which included buffet appetizers to entice more singles to join the group. The group now has approximately 100 members.
Since August of 2021, the group has offered line dancing classes, game days of 5 Crowns and Qwirkle, December Holiday Parties in 2021 and 2022, dinner for 8 groups, and winery and sightseeing tours. Even a bit of fun with a fundraising raffle at the 2022 Holiday Party!
The Group's activities have been noticed and commented on by the rest of the Robson Ranch community. The group also meets at the Robson Ranch Tack Room every Tuesday night to listen to live music, eat, drink, and dance. Members of the group also attend the tribute concerts and comedy shows in the ballroom. All activities have been very fun, and attendees all get to know each other better, which was the goal of the group.
Due to the size of the group, Chuck Senk is hopeful that in 2023, and beyond, more singles will volunteer to provide more activities and sustainability that will keep the group going for years to come. The group needs volunteers, who not only have ideas for trips and/or guest speakers for the meetings, but to help put those ideas into action. Please volunteer and together, let's make 2023 another fun year for the group!
Watch for announcements concerning the 2023 events on GroupWorks!
If you are single and would like to join the group, meetings are held on the second and fourth Thursdays of every month at 2:30 p.m. at the Ranch House. After the meeting, members of the group play games such as Qwirkle and 5 Crowns, in the Fireside Room of the Robson Ranch AZ Ranch House.
We hope to see you there!