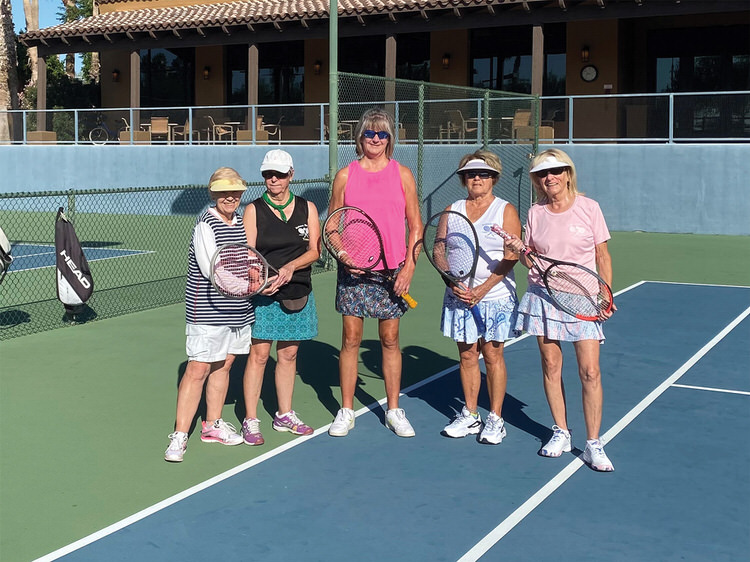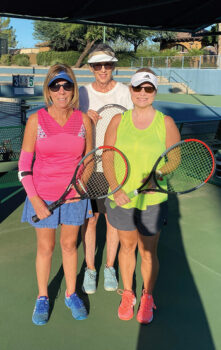 Although we play tennis all summer, it can be difficult to find people who can and will play tennis in the hot months. When the season changes, players begin their return to the Ranch, and it's easier to get courts filled.
The Tennis Club at Robson Ranch has planned several events for the next few months. A Friday Night Social was held Oct. 14 at the home of Patty Bauman after the tennis sets; the next Friday Night Social will be Nov. 11. Intercommunity tennis tournaments have been planned with communities that are located in Chandler. Both are hosted by Robson Ranch with the first one being against SunBird on Saturday, Nov. 5 and the second against Springfield on Saturday, Nov. 19. A continental breakfast and light lunch will be served at both tournaments.
If you'd like to become a member of the Tennis Club, contact any of the executive board members whose contact information is found on the bulletin boards by the Sports Club. Other information that can be found on the bulletin boards include clinic offerings, tennis ball machine training, and a schedule of social round-robin play.
See you on the courts!