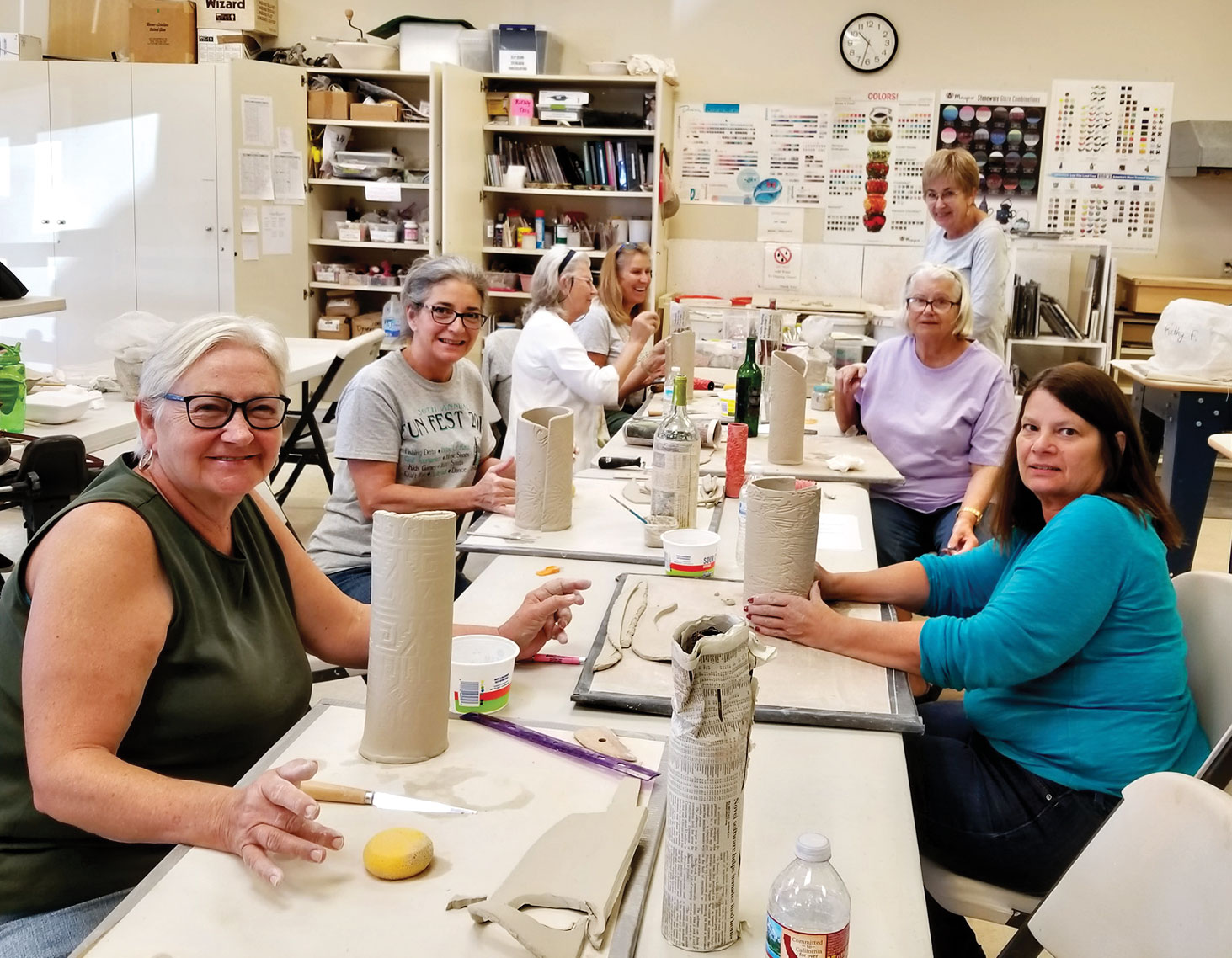 Agnes Wilson
2018 has seen the Ceramics/Pottery Club get off to a roaring start. A member of the club, Lynn Strutton, held a wheel class the beginning of January. Thanks also to members Diane Bauer and Kathy Foran who held various glaze technique classes every Thursday throughout the month. The club also held an open house in January and were pleasantly amazed by the number of Robson homeowners who attended. Orientations for membership are now in full swing and will continue through February. Currently, our membership exceeds 70 members. We are a rapidly growing club.
The Creative Arts Center Spring Sale will be our focus in March but members work on their own projects year-round.
If you are interested in checking us out, please feel free to drop by Studio 1 at the Creative Arts Center any Monday or Thursday between 9:00 a.m. to 11:00 a.m. No experience is necessary. There are classes to help you along and any member will happily give you a hand along the way. We welcome everyone and you will enjoy working side by side with your Robson neighbors.