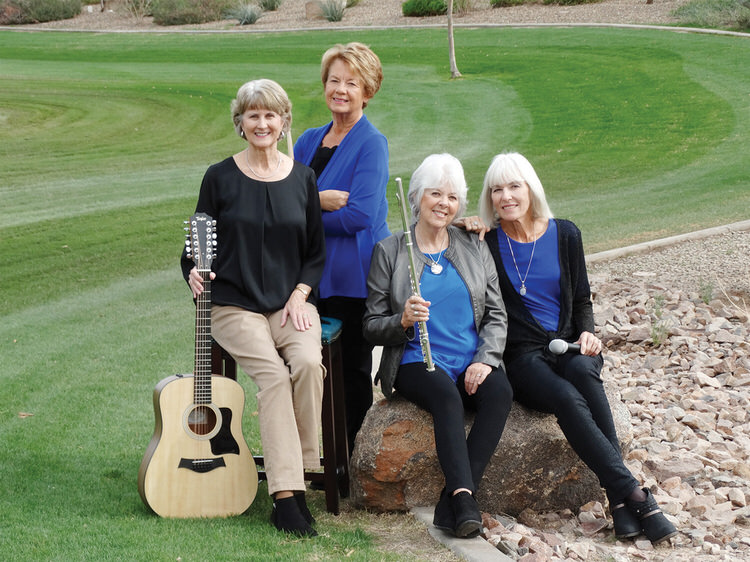 Ron Hunt
Giving generously is good for you! And giving generously with generous others is very good for all!
We're back together on Oct. 3 at 1 p.m. in the Laredo Room (and on Zoom) for our fall meeting with three of the finest local charities. We are still accepting nominations of charities.
Then, Nov. 14, we will invite our other generous friends to a concert and dance night featuring Robson's great bands. The Girls Next Door, The Road Runnerz Blues Band, and Sierra Sound Concert will share the stage in the Hermosa Ballroom! This event will raise awareness of our great local charities and ways to give.
How you can join and make a difference:
By becoming an ongoing, supporting member, you may nominate your favorite area charity. Then, we draw three of the nominated charities for each semiannual gathering. All three charities present for 10 minutes at our next meeting. Our members vote, and the charity with the most votes will receive 80 percent of the funds raised, while the others receive 10 percent each.
We're also asking area businesses, faith communities, and foundations to become part of our work as sponsors. Those who give $1,000 are gold level sponsors; $500 are silver level sponsors; and $250 are bronze level sponsors.
Friendship Center Church of Robson is, and has been, a gold level sponsor. Robson resident Jo Parkin's home-based business sponsored at the silver level at our last event. And of course, all our members as individuals, couples, or team of two donate $100 each.
For more information, contact one of your friends who is already a member. Or, these members volunteered to be contacts for this article: Sue Golden at 330-345-8876 or [email protected]; or Ron Hunt at 218-330-5306 or [email protected]
We are inviting you and all of your friends to join us in making a real difference in our neighbors' lives. Join us!
Thank you to all our members, present and future, for your generously giving ways!