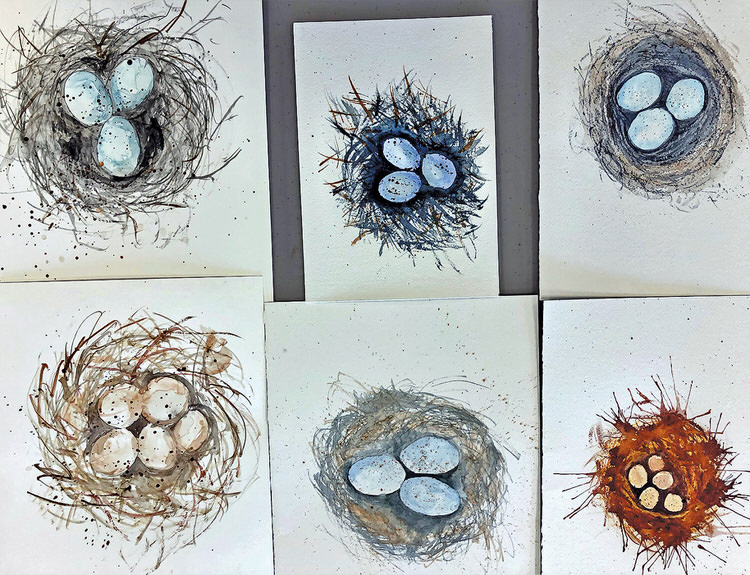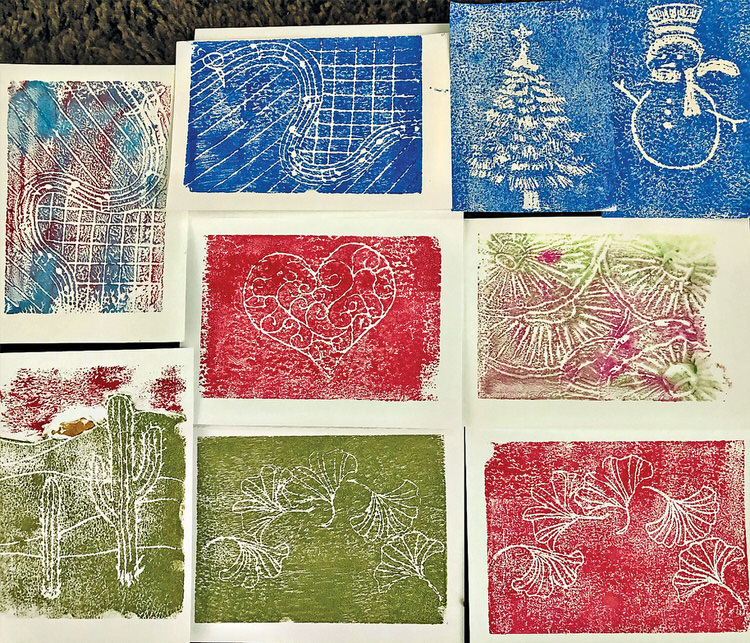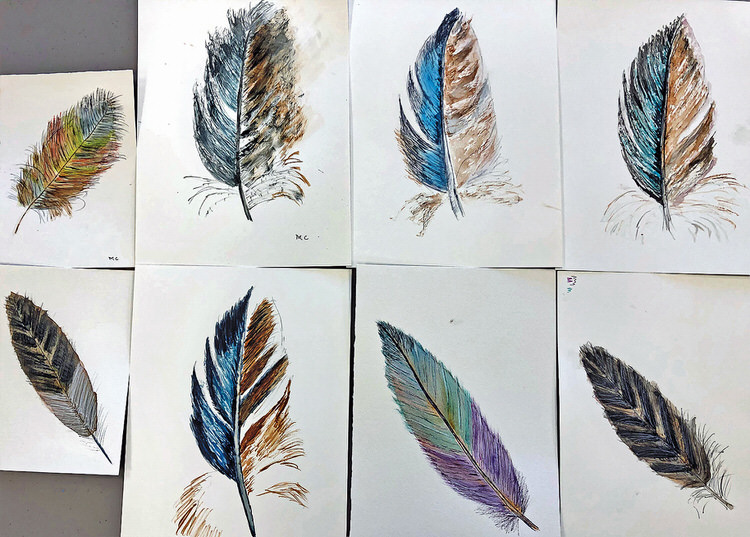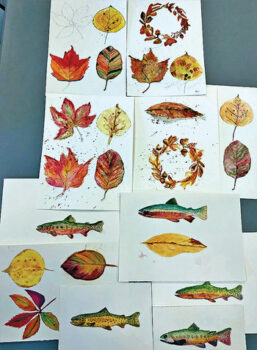 Nancy Friedman
In August, a small number of members still at the Ranch, enjoyed playing with monoprints and/or attending Spotlight on Watercolor Thursdays.
On Aug. 23, three club members, with Nancy Friedman as their leader, engraved Styrofoam to make the matrix that was used to make multiple prints. After engraving five to six different Styrofoam matrices, each member then rolled out their paint choice, printed, and repeated. These engraved Styrofoam matrices can be used to make numerous cards to send to friends for events such as Valentines' Day, Christmas, or just everyday note cards. The best thing is the receivers will realize the sender took the time to make cards especially for them. This group of members helped me realize the number of people who could be taught with our limited space and COVID restrictions when monoprinting is offered in the coming season.
In the absence of the Helmstetters in August, Doreen Beers stepped up to facilitate Spotlight on Watercolor Thursdays. She led the participants through painting leaves, fish, feathers, and a bird's nest with eggs. Some of these projects she is considering turning into a simple watercolor class for beginners in the coming season.
Classes which were offered after the September's Views deadline will be Beyond Beginning Watercolor with John Clampitt and Beginning Colored Pencil. Watch for articles with photos in the November issue of the Views.
Also mark your calendar for the Fine Arts Guild Demonstration and Membership Drive Day on Friday, Oct. 22 and the Fine Arts Progressive Art Sale on Nov. 13. Watch for more information about these events.