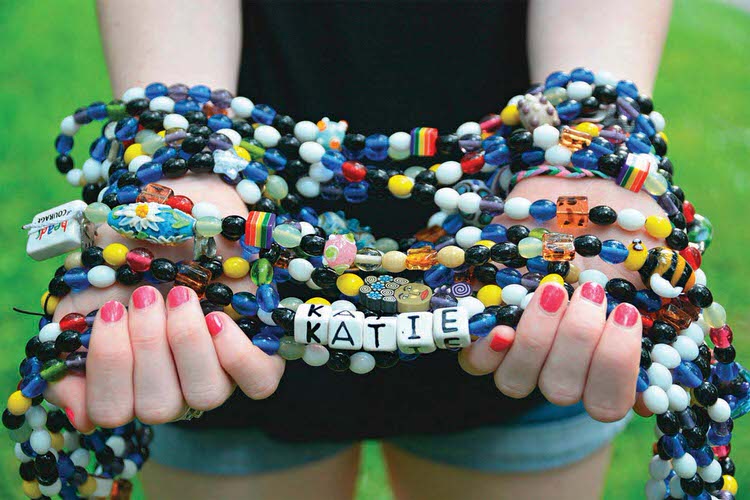 Judi Mutal-Gove
You are invited to join the Jewelry Club at Robson Ranch! Whether you are brand new to crafting jewelry, somewhat experienced, or very experienced, there is a place for you in the Robson Ranch Jewelry Club.
The goal of the Jewelry Club is to promote interest and training in the art of jewelry making of all forms in a positive and safe environment that encourages all skill levels. Membership is open to all Robson Ranch residents, both permanent and short term. The cost of membership is $20.
Robson Ranch Spring Craft Fair
Join us March 12 from 9 a.m. to 1 p.m. in the Hermosa Ballroom at the Robson Ranch Spring Craft Fair. We will be there with some beautiful, fun, and funky bracelets, necklaces, and earrings for sale. All proceeds will benefit our charity of choice, Beads of Courage, a nonprofit organization that seeks to comfort and inspire children with serious illnesses. Beads of Courage offers ailing children goals and hope, and rewards them with beads for their courage during the harsh journies they are on.
Upcoming Classes
* March 24 and 25: Seed Bead School, Peyote Stitch
* March 31 and April 1: Paper Beads—Who knew a strip of paper could turn into such a beautiful bead!
To sign up for classes or be placed on our mailing list, contact Paddy Paulsen at [email protected] or text her at 518-928-6237.
For more information about each class, call Judi Mutal-Gove at 206-790-4409 or email [email protected].
Check out the display case inside the entrance to Studios 4 and 5 at the Creative Arts Center. It's full of jewelry displayed for sale. Come in Sundays from 1 to 4 p.m. or contact Kathy Schroeder at 262-352-6429.