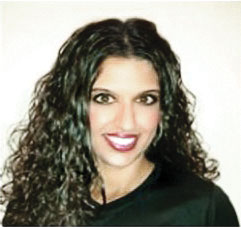 Lois Moncel
Please welcome Dalia Blunt to our fitness team! Dalia will be teaching several group fitness classes as well as meeting one-on-one with individuals who are interested in nutrition counseling. Learn about Dalia below!
My name is Dalia Blunt and I am a certified group fitness instructor, personal trainer and nutritionist who is passionate about helping people achieve their health and wellness goals. I graduated from the University of Bridgeport with a Master of Science in Human Nutrition and also hold a Bachelor of Science in Biochemistry from the University of Arizona. I am a certified Nutrition and Wellness Consultant and have worked in the nutrition field for 13 years. I specialize in nutrition counseling, menu planning and weight loss and am also a Nutrition Instructor for Central Arizona College.
I have been a group fitness instructor for nine years and teach a variety of formats including Zumba, aqua Zumba, indoor cycling, strength and conditioning, step, and pilates. In addition to group fitness, I also do personal and small group training. In my spare time I enjoy spending time with my husband, Bryan, and our three boys, 15–year-old twins, Adam and Aaron, and 11-year-old Logan. I am excited to be joining the Robson Ranch fitness team and look forward to meeting everyone soon!
For more information please contact Lois Moncel, Fitness and Wellness Director at [email protected].