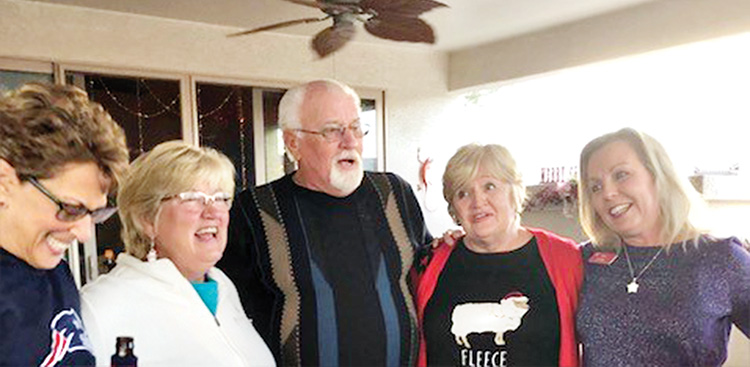 After a summer break to rest their vocal cords, the singers are back and excited about learning their new repertoire for the holiday shows Dec. 3 and 4, at 7 p.m. Mark your calendar!
Our first rehearsal was Sept. 16, and we spent two hours listening, learning, laughing, and getting familiar with our new songs. Our very talented director, Lisa Hunt, and her fearless sidekick pianist, Geri Bradley, have done their summer homework and are ready to go!
We are so excited to explore our enlarged stage in the Hermosa Ballroom and let our RR entertainers do their thing! It's always a great show.
We are always welcoming new singers; no experience required! Come, visit, and let your inner diva or Elvis out. We are supportive of our goal to produce an incredible product and have fun in the process! Please contact Lisa Hunt at 218-330-5936 or Stephen Gove at [email protected]