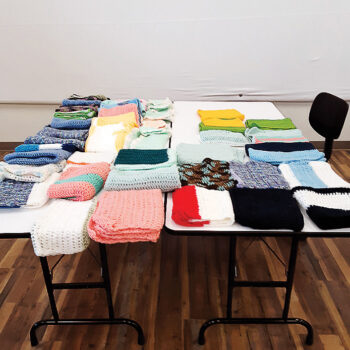 Diana Oleson
Thank you to everyone who made doll blankets for Operation Christmas Child! We donated 47 of them. We will do the same for next year! The blankets are 20"x20", and for anyone who is interested in making a blanket and needs a pattern, please let me know I can email a pattern to you. If you want to learn to knit or crochet to make a doll blanket, please join us at the Creative Arts Center on Thursday from 10 a.m. to noon for free lessons. Our group is free to join. I also want to thank those of you that have donated yarn and other supplies to us to make it possible for us to help those in need.
I have some new ideas for items to be donated that I will feature in next year's articles.
I hope that everyone has a safe and Merry Christmas. My family and I will be having a Zoom Christmas this year.