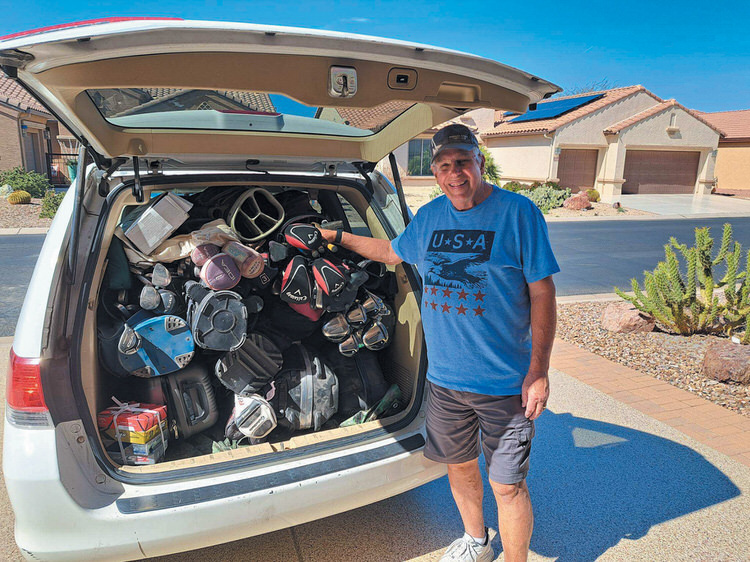 Russ Stocek
Once again, thank you to all Robson residents who participated in our annual golf equipment collection to benefit Junior Golf Association of Arizona (JGAA). We collected 66 golf bags, 159 woods, 324 irons, and 34 putters this year. There were also many bags of clothes, head covers, umbrellas, shoes, and various golf improvement tools, along with both hard and soft travel cases, five pull carts, and two push carts. Our resident generosity is overwhelming.
Although the JGAA is extremely grateful for our support, they have advised us that going forward they will only be accepting golf clubs, golf bags, head covers, and tees. There simply is not a demand for the other items, and they ask that the equipment given be in generally good condition.
Golf ball donations were numerous as usual. Yellow bins are in the Pro Shop to collect golf balls all year for this organization.
As an example of what JGAA does to promote golf for kids, this year, 10 complete sets of clubs and bags were given to Eloy's Santa Cruz High School's newly-formed golf team to equip 10 students. It is very gratifying to see the donations directed toward a local school.
Watch for next year's collection in March 2024.