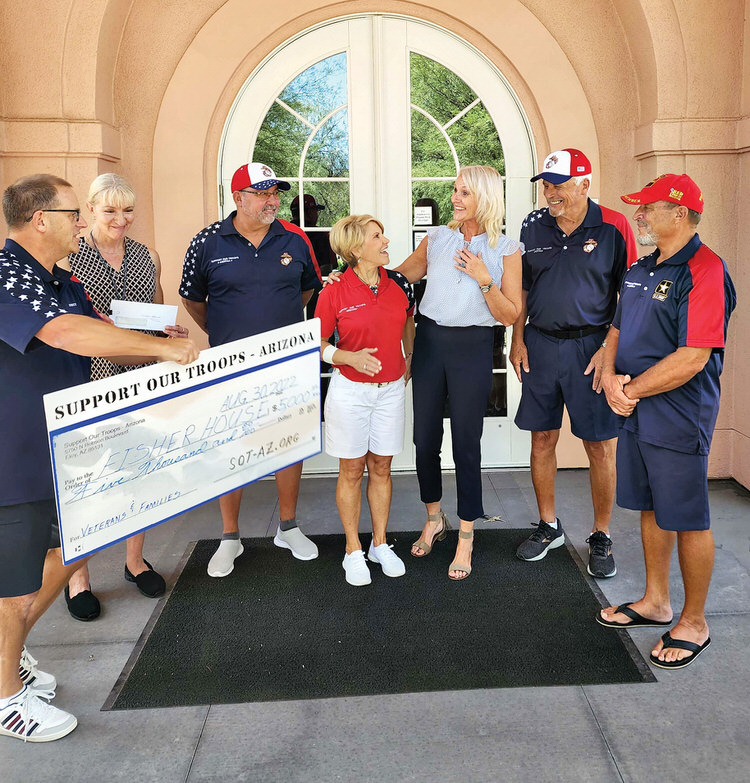 Support Our Troops–AZ (SOT–AZ) board members David Murray, Bob Rohl, Kim Castleberry, Bob O'Neale, and Larry Zimmerman presented a check for $5,000 to Lori Laurito and Kelly Laurich of Fisher House in Tucson.
Fisher House houses up to 16 families of veterans from up to 50 miles away who are in hospice or other VA care.
You can help SOT–AZ continue to help veterans by:
* Joining the Robson Ranch Leadership Team by donating $100 or more
* Donating items of value for the Honor Fest Auction/Raffle Carnival Nov. 5
* Play in the Veterans Day Golf Tourney Nov. 11
For more information, contact Eddie Peters, SOT–AZ secretary, at 727-641-5614 or at [email protected] Visit our website at www.SOT-AZ.org.