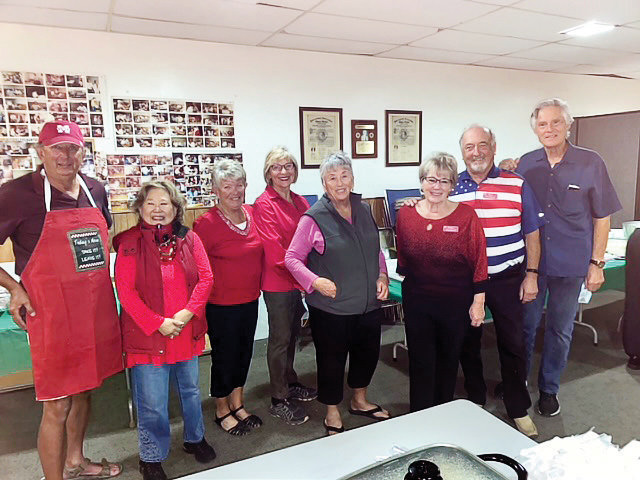 Esther Aar
On Dec. 20, the residents of Robson Ranch partnered with the congregation of Cowboy Church of Pinal County to sponsor a Christmas dinner for the Eloy Veterans Center. The outpouring of food, Christmas treats, socks, gifts, and cash donations was overwhelming. Christmas dinner was a feast of roast turkey and baked ham with tables of potato dishes, vegetables, and salads. The dessert table was filled with varieties of mouth-watering pies and cakes.
The event opened with a color guard from the Eloy Veterans Center presenting the colors, followed by the guests joining in singing "God Bless America" and "Silent Night." Each guest received a package of new socks, a bag of Christmas treats to take home, and a gift. For many of these men, this is their only Christmas, so the goal is to make it bigger and better each year.
We always hope for a lot of leftovers, and we certainly had that this year. The extra food was sent to the Eloy Veterans Center where it was packaged up and delivered to community people in need and the homeless desert community.
None of this would be possible without the contributions from the Robson Ranch community. A special thank you goes to Support Our Troops—AZ and the Vagabonds RV Club, along with the congregation of Cowboy Church of Pinal County. You will never know how much your generosity was appreciated!