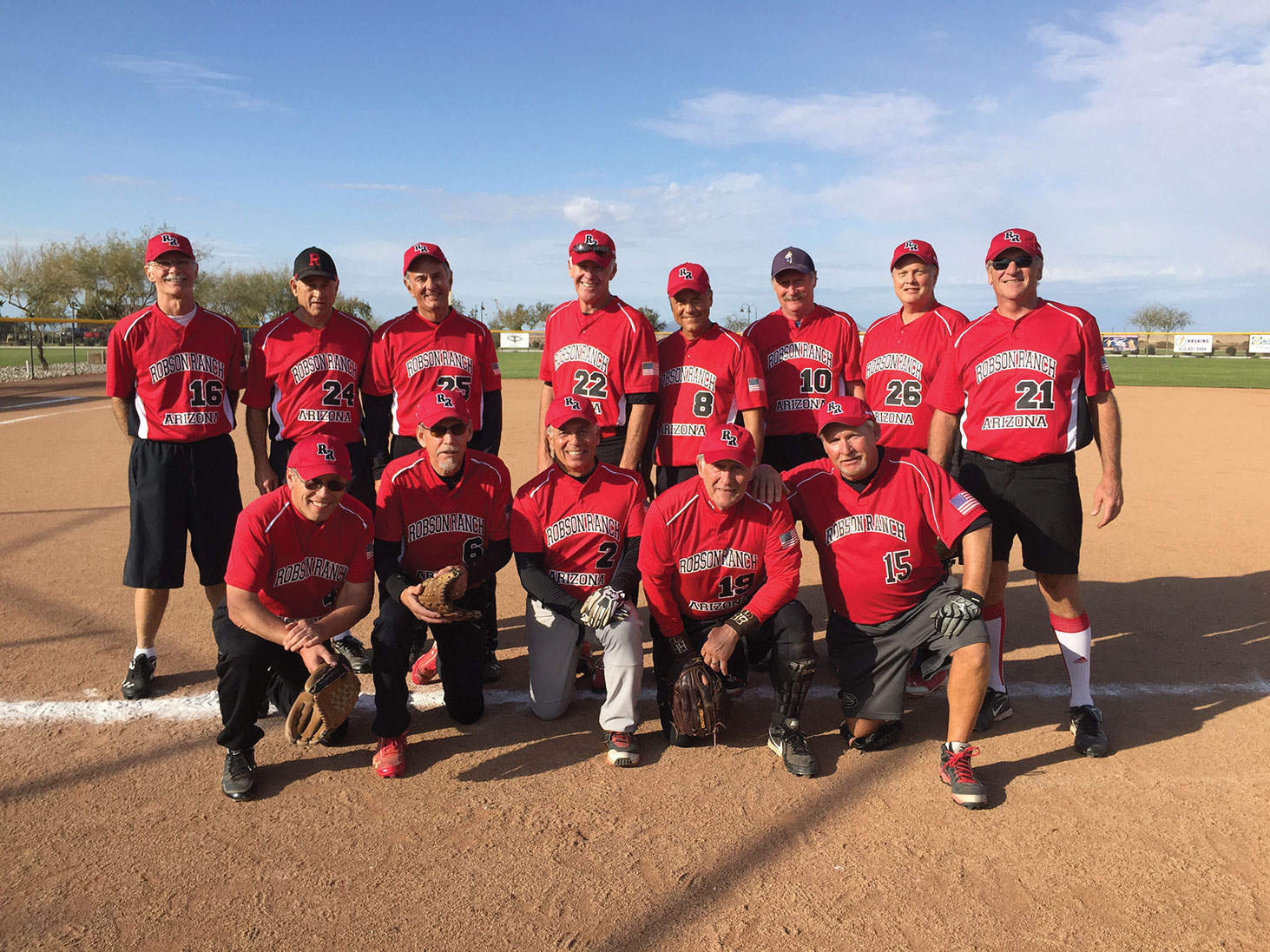 Almost every weekend since the first of the year, the Sandstorm Softball Tournament Team has competed in a softball tournament traveling from Palm Creek to Mesa. The two-day tournaments consist of a double header each day, but sometimes a triple header if your team is lucky enough to get into the finals.
Robson hosted a tournament on February 20 and 21. Five teams competed in this tournament, traveling from Tucson, Casa Grande, and Mesa. The format allowed each team to play a total of four softball games, and the team with the best record would win the tournament. Robson Ranch Sandstorm ended the two-day weekend undefeated 4-0 record, winning the tournament. What an impressive outing, guys!
Thanks goes to Clare Ness who umpired every game, to Dave Douglas and Artie Wachter who announced, and to Rose Rinaldo who kept the scorekeeping books. Also thanks to the managers of the team, Dave Rinaldo and Paul Gayer, who worked tirelessly all season. Go Sandstorm!