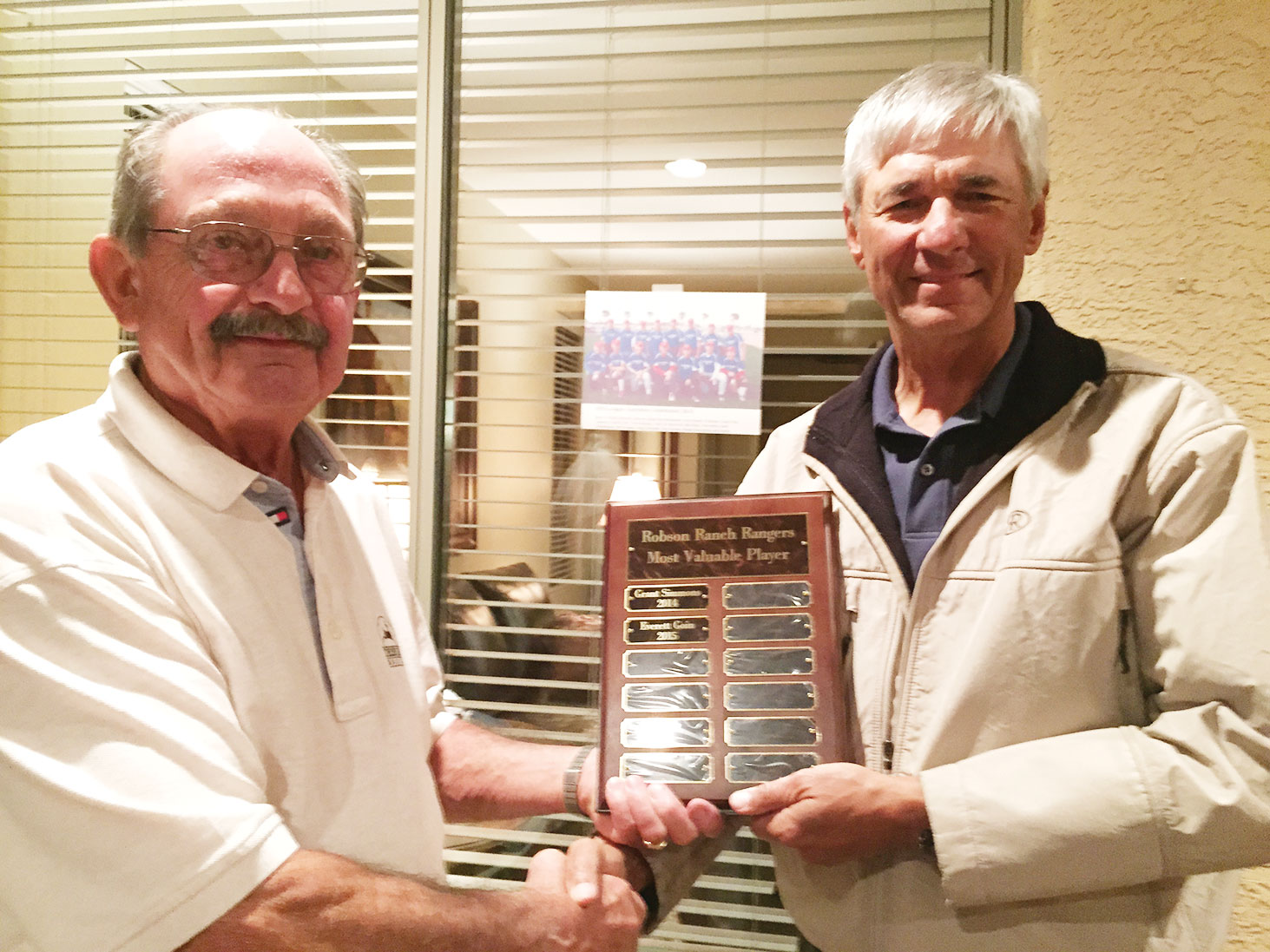 Before every Saturday practice and bi-weekly softball game, you would see one person first to arrive. That same person would be the last one to leave the field. The ever-enthusiastic right fielder, Everett Goin, is always ready to play! Whether he is in the field or at the plate hitting, he gives 100% to the game and to his team. When Coach Paul announced his MVP winner for the season, no one was surprised to hear the name Everett Goin announced.
Paul awarded Everett an MVP Award certification at the annual end-of-the-season awards banquet on February 27, 2015. He also gets to keep the plaque for the year until next year when the MVP of that year is announced.
Everett's enthusiasm, leadership and performance earned him this distinguished award: Robson Rangers MVP for 2015 season! Congratulations, Everett!