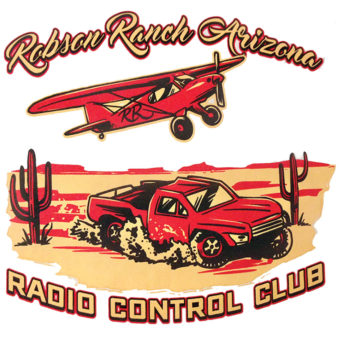 Butch Spiller
The Board of the Robson Ranch RC Club is already preparing for a busy winter season. Membership in the club has increased from 20 to 70 members since their new RC Park opened in December. The board anticipates membership to grow considerably once the winter residents start to return.
In order to deal with the increasing membership, several additions to the car racing and flying programs are being considered. These include a race program to accommodate women racers, night racing and an added "open class racing" for members who have cars that do not meet the specifications for the traditional beginner, intermediate and advanced classes already established.
Additionally, the club has added to its fleet of trainer aircraft to meet the demands of new members who would like to learn to fly RC planes.
Social programs will include field trips to local racing and flying events and a "Picnic in the Park" program to take advantage of the great picnic area in the RC Park. A series of air shows will also be scheduled for the enjoyment of Robson residents.
The club's goal is to give Robson residents an opportunity to take advantage of the great new facility and enjoy the hobbies of RC Car Racing and RC Flying with friends and neighbors.
For more information contact Butch Spiller at 770-265-0358.