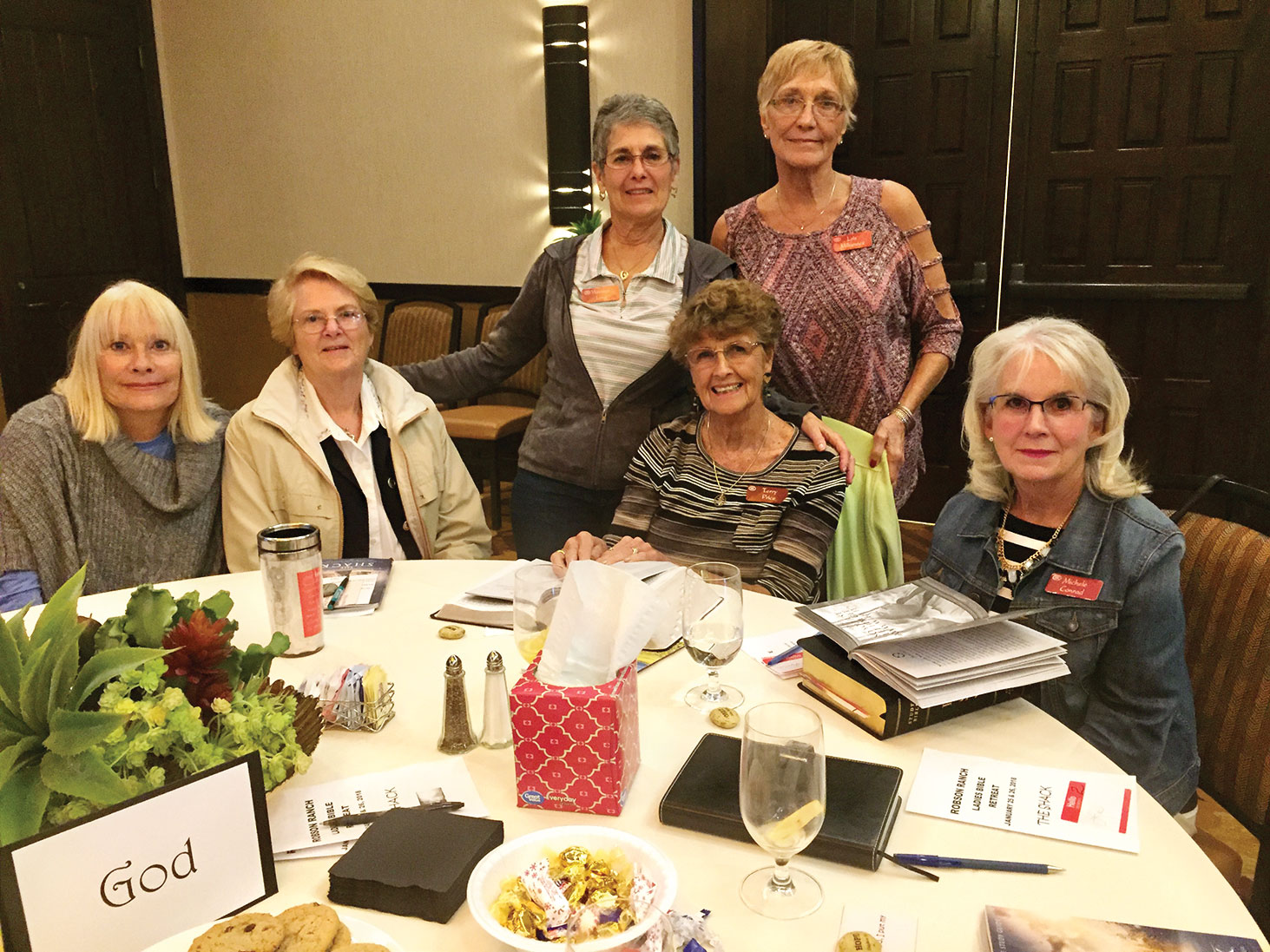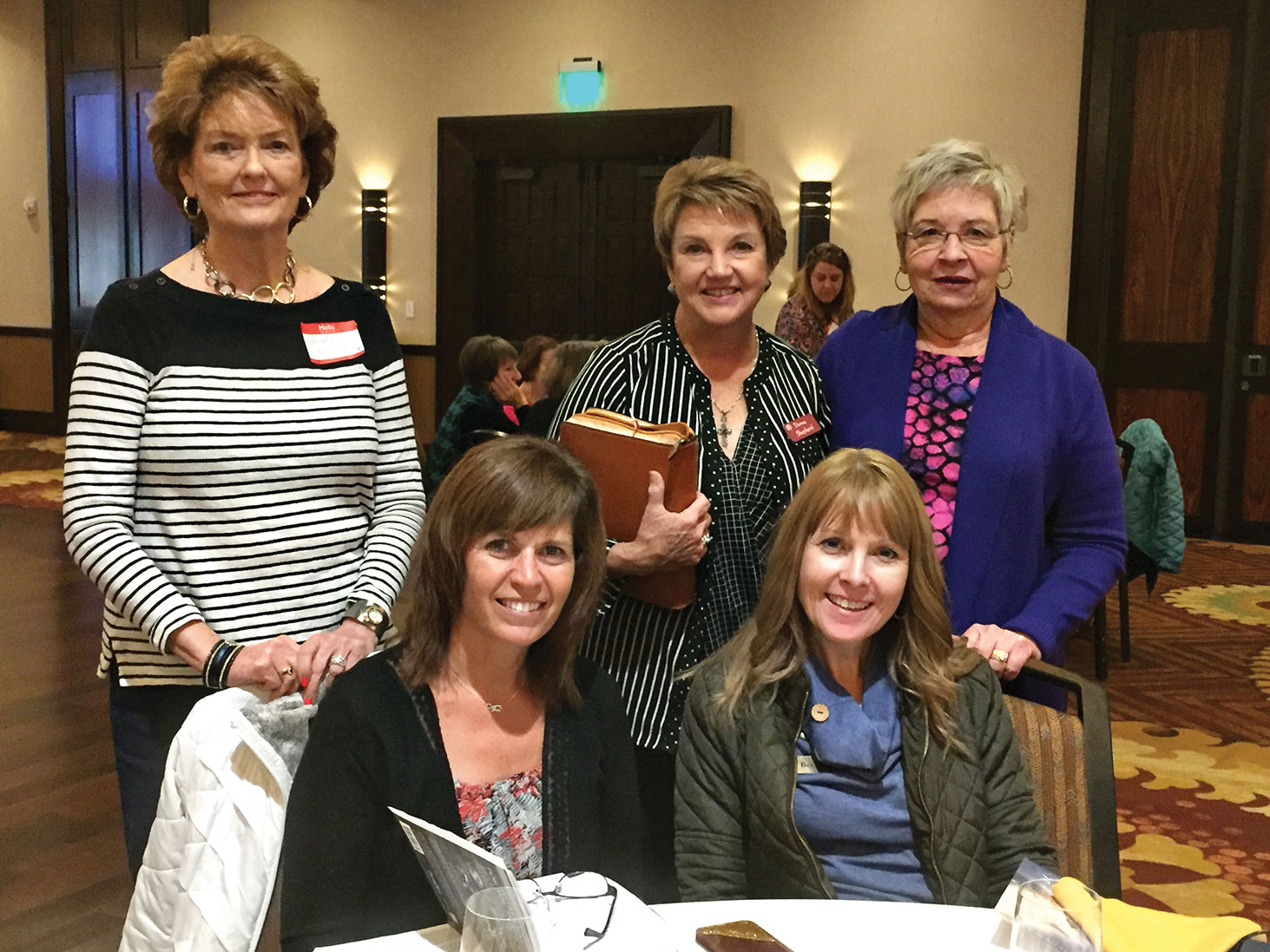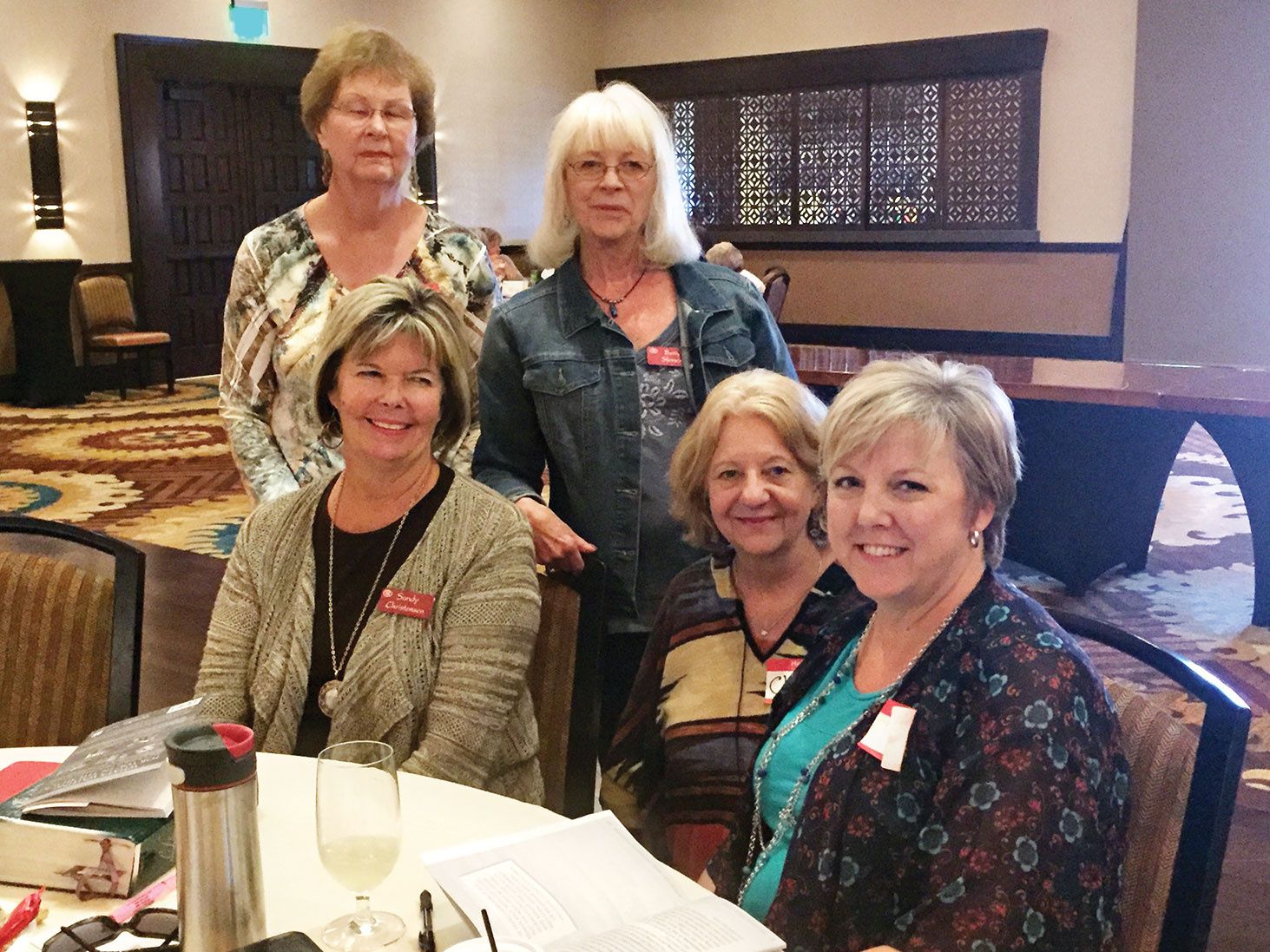 Linda Gayer
For two days in January, 73 women gathered in the Hermosa Room at the Ballroom to participate in the two-day Women's Bible Retreat. The study this year was The Shack, a movie adapted from the book of the same name.
The main character, Mackenzie, experiences a life-changing event and needs to learn about God's love, forgiveness, and healing. With help from the Trinity, he eventually is able to take the first step in forgiving the killer of his younger daughter.
On the first day of the retreat, we watched the movie, The Shack, and began the discussion of concepts of the film. After the continental breakfast on the second day, facilitators led the discussions at each table, using the workbook as a guide. The delicious salad-bar and baked-potato-bar lunch was served by Heather and her two servers, Beth and Sherry.
A special thank you to Heather and her team for setting up the room, drink bar, food stations, and audio/AV equipment for us. Also, thanks to Rock Springs Church and to Kay McBride at Ruby Good Apple, which is located on Trekel and Cottonwood in Casa Grande.