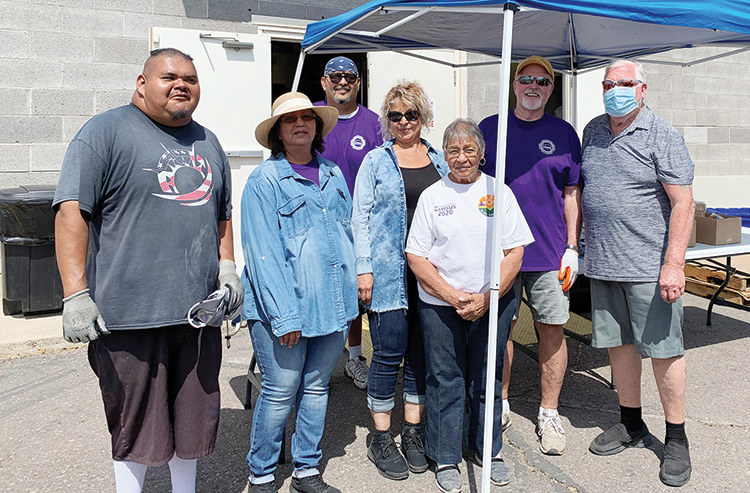 Mary Beth Fisher
Robson Ranch Arizona continues to be a vibrant and active supporter of the Santa Cruz Valley Food Pantry in Eloy. As our neighbors continue to return to their summer homes, and those year around residents here at the Ranch continue to add just a few items to their grocery list each week, we have been able to add a significant amount to our previous donations. With the publishing of the May Robson Ranch Views, we had donated $700 in food and $300 in monetary donations in just eight days.
As of May 7, 2020, we have donated a total of $5,500 in food donations and $2,500 in monetary donations. We began this project on April 24, so in six weeks of community participation the Food Pantry has received $8,000 total in support.
The food pantry is beginning a project with the Eloy library in a summer reading program, and their goal is to provide a snack for all of the children who come and participate. So, this month we have put an emphasis on children's snacks, such as fruit bites, individually wrapped cookies, and peanut butter crackers to name a few things that can easily be given to a child, along with their brand-new book.
George and Mary Beth Fisher continue to collect and distribute the food and will do so as long as their generous neighbors continue to donate.