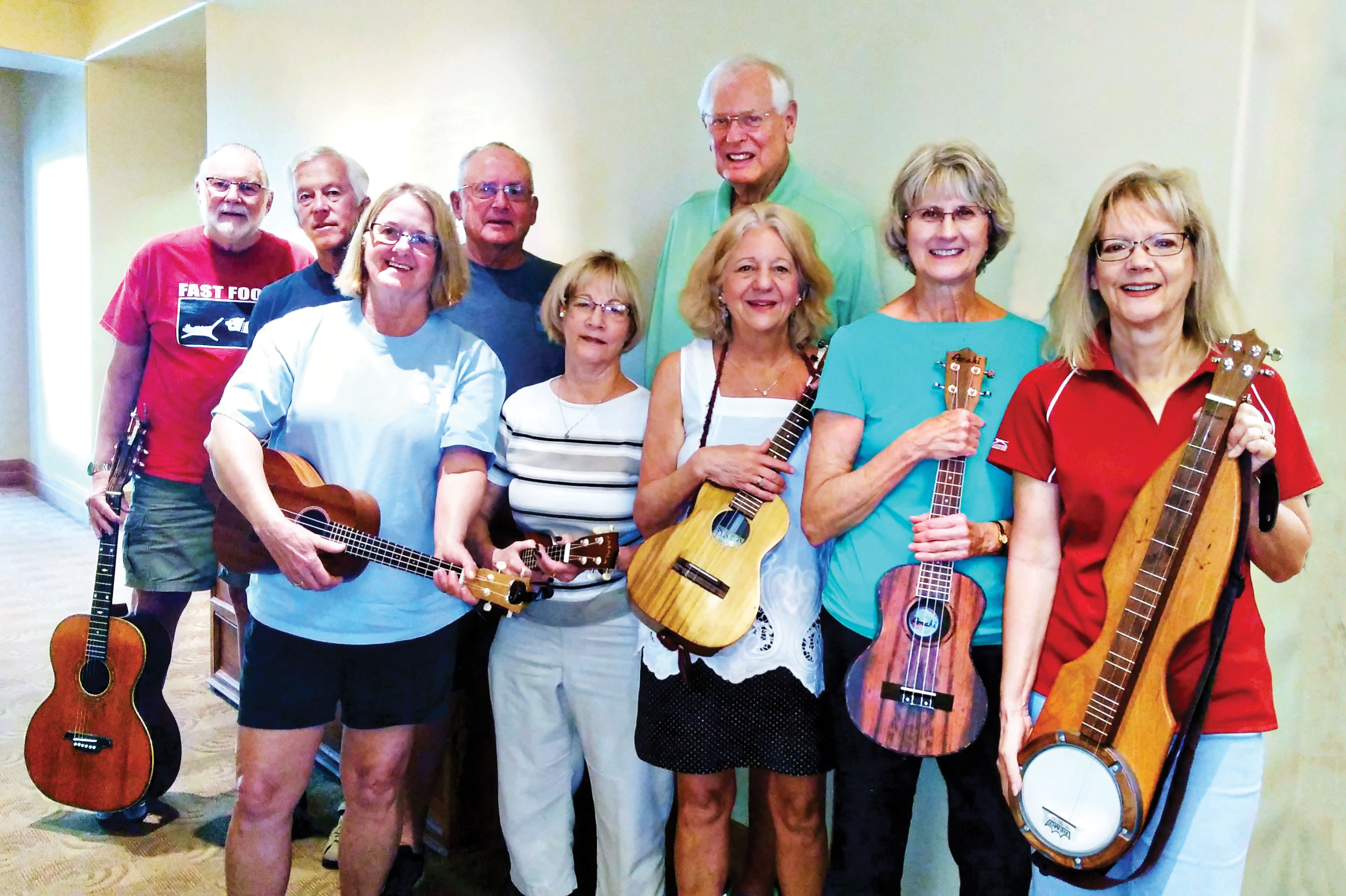 We are a group of friends who enjoy getting together once a week to strum and sing. RR Strummers will start again Thursday, November 1. If you are interested in joining our club contact Chris Poppen at [email protected] or 503-560-0976.
Do you like to sing? Do you have an instrument you can strum? Dust it off, whether it be a ukulele, guitar, dulcimer or an autoharp. Join our spirited group as we share an eclectic genre of songs. We are welcoming, encouraging and, at times, silly. Music unites and music gives joy. Can't help but smile.
"It's no secret that we love the ukulele (guitar, dulcimer and banjo, too).
It is a passion we can't deny.
And the reason's clearly written on our faces,
And we'd be happy to tell you why.
Can't help but smile, can't help but sing, can't help but strum the ukulele or guitar.
So fine, so fun when we all play together as one.
And life is good, for a-while, can't help but sing can't help but strum, can't help but smile."
Song by Jim Beloff