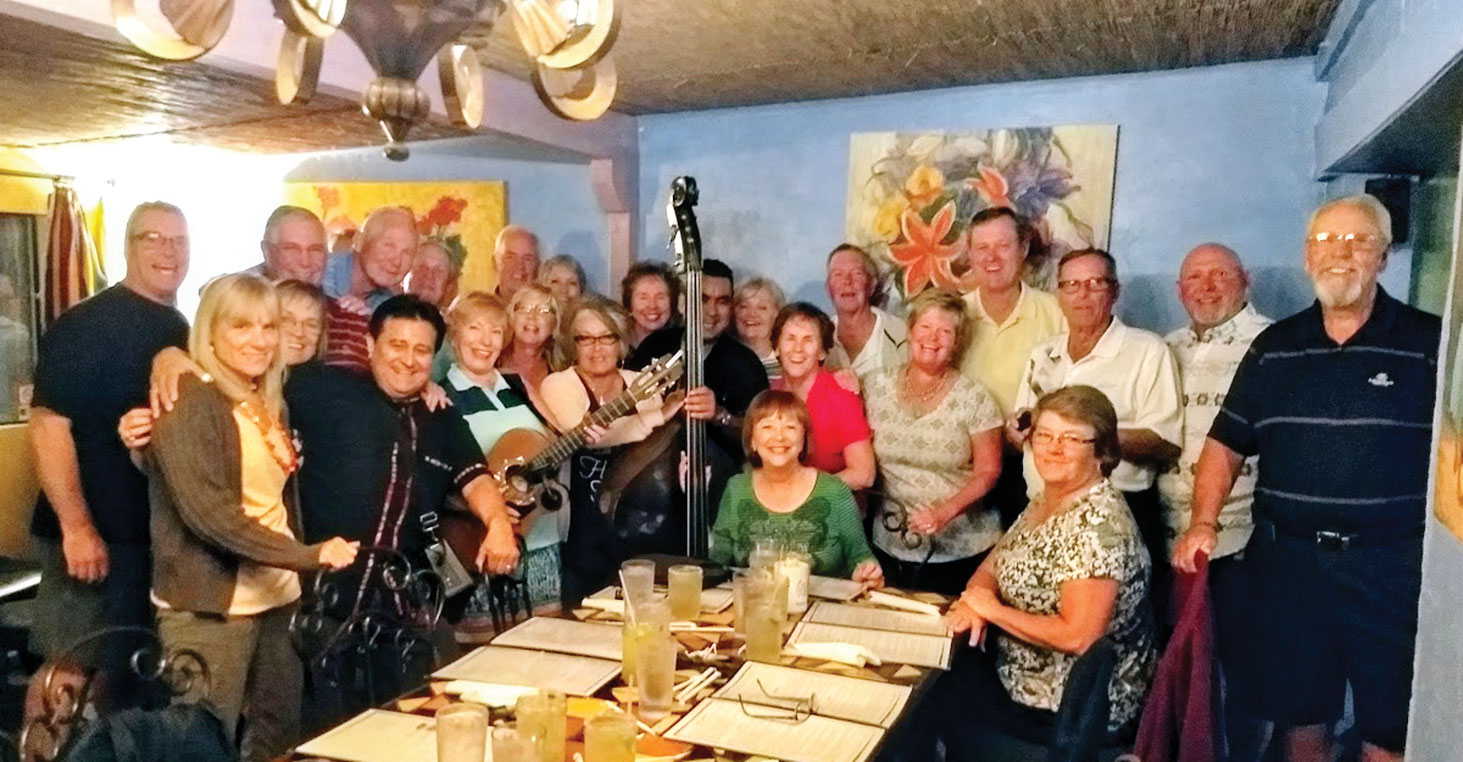 Andy and Kathleen Hockett
In mid-November a group of friends from Robson Ranch descended upon the Tubac Golf Course & Resort for their annual golf trip. Many enjoyed golfing the first day in beautiful weather, while a few of the ladies enjoyed some time exploring in nearby Tubac.
Our first evening meal was at the Resort restaurant, "The Stables," which was actually the former horse stables complete with real "saddle" stools at the bar. Dinner was excellent with 23 of us creating a huge square in the center of the main dining room. Afterwards we gathered in the central courtyard outside our Hacienda-style rooms for drinks, stories, bragging rights and lots of laughter. The second day of golf started early with all 11 couples; the course was both beautiful and challenging with long rolling fairways, very mature trees plus interesting creek beds and ponds throughout. After everyone gave the game their best effort we returned to gather again in our courtyard for more satisfying libations, appetizers, cash prizes and awards! Some cash prizes went to low net for couples, individuals and low net male and female. Not to be outdone, our hosts made sure there was a prize for everyone, some quite humorous surprises and of course, the most birdies!
Our final evening meal was at a very well-known local restaurant, Wisdom Café, famous for their Mexican food, potent Margaritas and famous "made to order" fruit burritos desserts! A good time was had by all!
The group showed their appreciation to Hocketts and Jones for the advance planning to select a great location, arranging the group gatherings, hosting breakfast and organizing creative golf games and prizes. All enjoyed the fun camaraderie, golf, shopping, stories and laughter and look forward to the next trip with great anticipation!