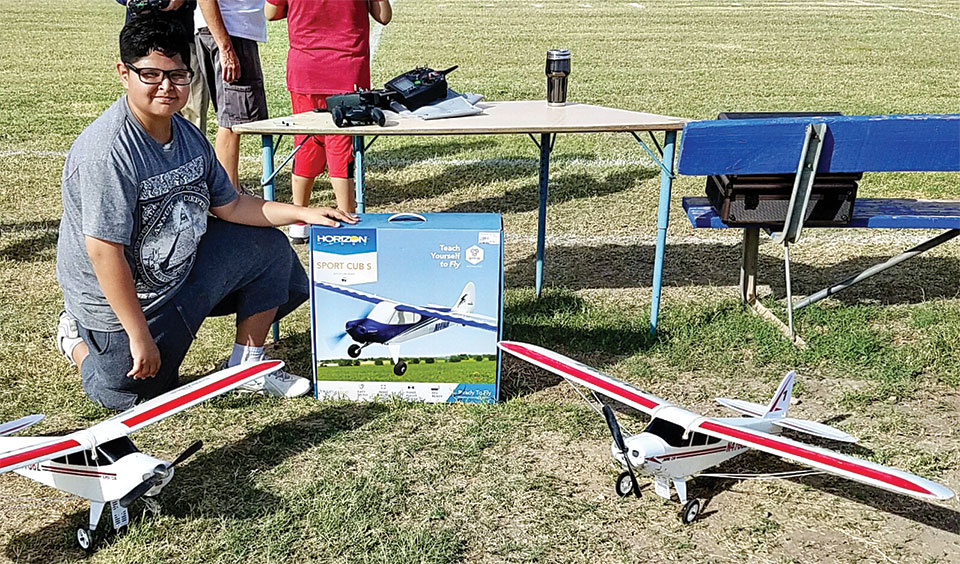 For the second year The Robson Ranch RC Club is sponsoring an aviation program for the Eloy School District "21st Century Program." The program, which has the support of both the school district and the city, is designed to offer students opportunities to learn more about possible vocations they may wish to pursue.
Instructors who are members of the RC Club have been background checked and fully vetted and will spend four hours on Friday mornings offering two programs for junior high students. One will be an introduction to aviation and RC flying. Students will start out learning the basics of aerodynamics. By the end of the year each student will be able to assemble an RC airplane, program the radio transmitter and be able to take off and land the plane. These skills will enhance a student's ability to be involved in the growing UAV (Unmanned Aerial Vehicle) industry.
The second program will give students an opportunity to simulate piloting a real aircraft using a computerized flight simulator and FAA Ground School syllabus. The program is similar to those used to train commercial and military pilots and includes being able to read flight instruments, plan flights and make simulated cross country flights.
The program relies completely on donations. The Robson Ranch RC Club helped fund the program with a raffle last year here at Robson Ranch and will put on a fundraising event again this year. For more information or donations to the program contact Butch Spiller at 770-265-0358.