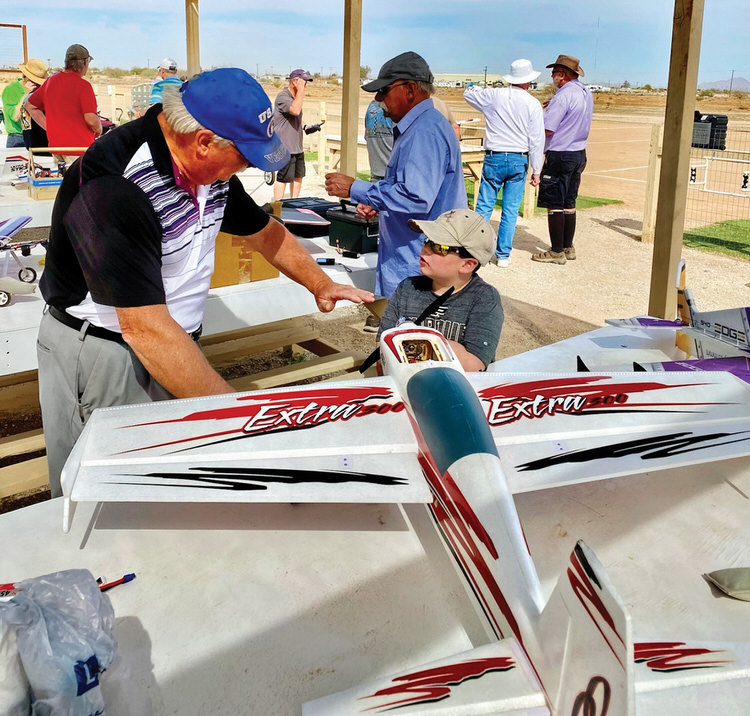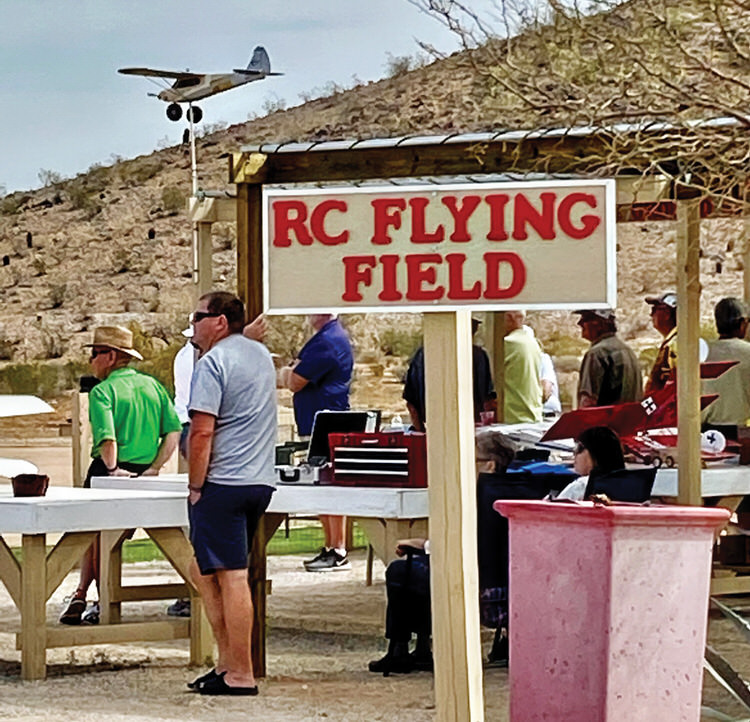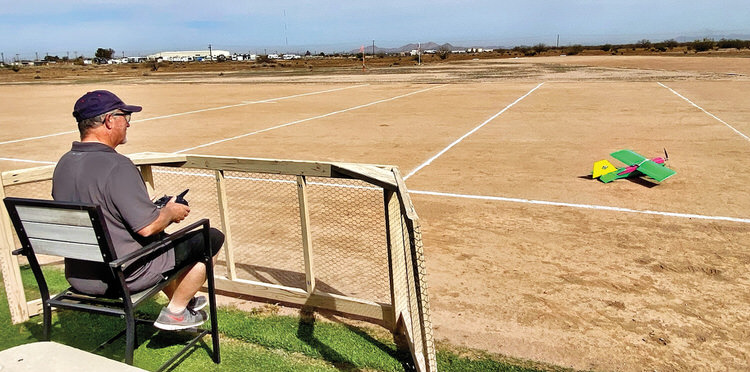 Bob Kehoe and Henry Morgan
The 2021–22 winter racing season has come to an end for the Robson Ranch RC Club Flying Field. This was the first year the club held a series of fun flying events to build on basic skills of the pilots.
Affectionately called "Fun Fly Days," and designed to be fun yet challenging, each event contained flying elements that would test the skills of pilots at all levels. The flying elements changed each meet and included taxi races, precision landing, power-off landings, bomb drop, pylon racing, timed flight, and combat flying. Each element was judged and scored with the overall winner named the RC Club's "Top Gun."
Twelve pilots competed throughout the season with a large variety of aircraft. The top three pilots were: 3rd place, Henry Morgan; 2nd place, Ben Blissett; and 1st place, Ed Brumfield.
As the club continues to grow with more fliers and varying types of aircraft, it is clear the sport of radio-controlled flying has a good following. The 2022–23 season will begin in November and will be expanded, with more competitive flying days and events. For additional information, visit the Robson Ranch Radio Control Club's website at www.robsonranchrc.net.