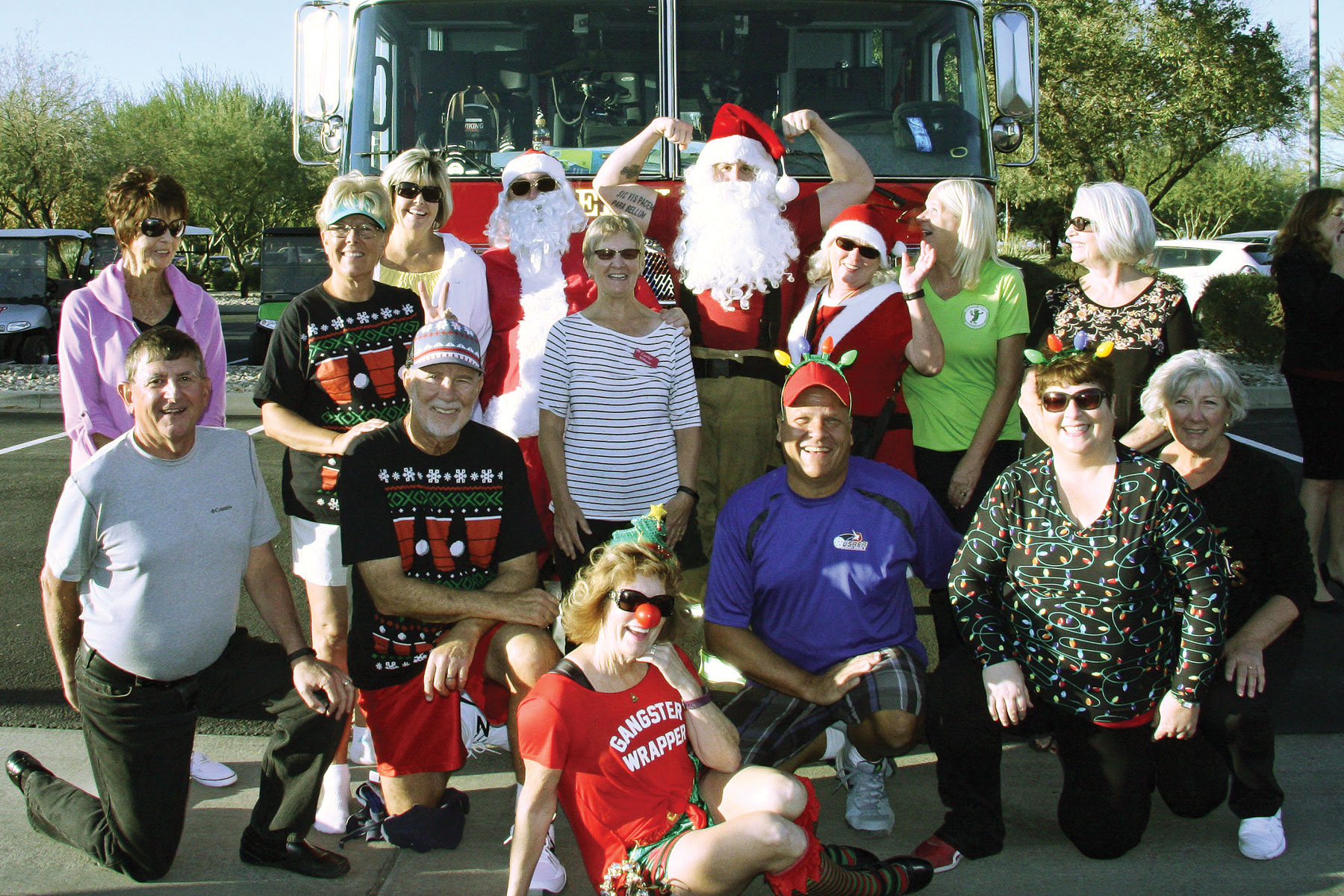 Gerard D Wittman
On Wednesday, December 6, over 100 members of the Robson Ranch Pickleball Club (RRPC) gathered at the Robson Ranch pickleball courts for a friendly Santa's Challenge Tournament, delicious food and refreshments, spirited camaraderie and holiday music as a fundraiser for the Eloy Professional Firefighters Adopt a Family for Christmas Fund.
Sixty players and 15 referees participated in Santa's Challenge with four competitive teams: The Santas, The Elves, The Reindeer and The Grinches. Members played three games each, with the referees recording the scores. The competition was keen, and the scores were very close with The Elves taking top honors.
Santa arrived in a shiny, red fire truck, watched the closing moments of the tournament, took the members' Christmas requests and posed with members for that special picture with Santa.
RRPC members brought Christmas treats to share, Robson Ranch Catering served up delicious ham and turkey sliders and everyone had plenty to eat and drink. Throughout the party Christmas music filled the air, raffle tickets were sold and everyone waited patiently to hear the winners announced. Over a dozen raffle prizes, most handcrafted and all donated by Robson Ranch residents, the Robson Ranch Golf Course and the Robson Ranch Restaurant, were awarded to the lucky winners.
As the excitement peaked with one lucky winner receiving nearly $100 from the 50/50 Raffle, Edie Preis, RRPC Social Director, announced the Club would contribute over $2,000 to the Adopt a Family for Christmas Fund.