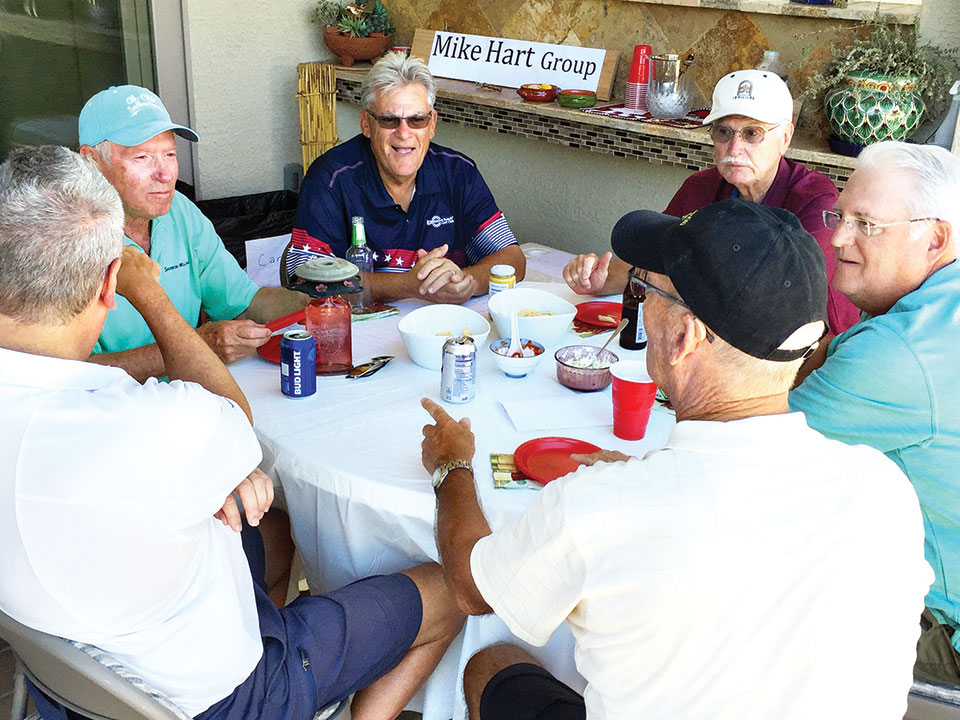 Mike Hart has been a member of the Robson Ranch Men's Club since the start-up of the club. In the past he has held the office of Tournament Director on the Men's Club Golf Board.
In his time as Tournament Director the Men's Club played two days a week, and he organized both of these weekly events. He is no longer on the board but continues to be an avid golfer and organizer. He plays with the Men's Club group every Wednesday and has organized a group of about 30 men two additional days every week. These old men wanted to pay tribute to Mike by having an "end-of-the season" event. 'His Group' of men wanted to celebrate his recent recovery from surgery and celebrate his dedication. He is unable to play golf right now but is very much a part of 'His Group' by still organizing the men's events on a weekly basis. It has been so great to see Mike and Georgie out in the community at other Robson Ranch events. We are thankful for his speedy recovery.
Again, from all the old men in the "Mike Hart Group," thank you, Mike.