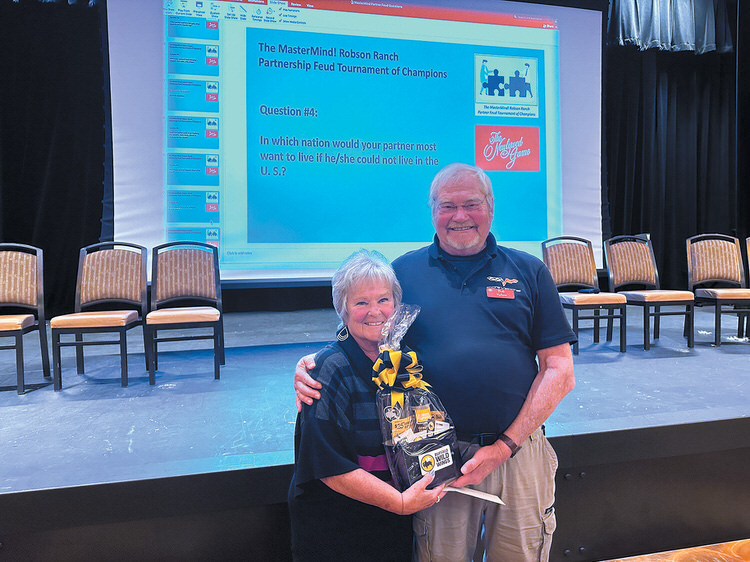 Congratulations! It was a rollicking good evening in the Hermosa Ballroom on Feb. 22. Yep, it was the MasterMind! Robson Ranch Newlywed Game and Partner Feud—A Tournament of Champions. Much like the television show hosted by Bob Eubanks back in the day, eight couples/teams battled their way down to the wire. Give it up for Bob and Karen Kehoe who claimed the championship. Good on them. In addition, they are amazing people from Oregon.
Along the way, there were life-changing door prizes, a ton of laughs, rolled eyes among teammates, and all of the rest. Strong kudos to Carolyn Wittman, Gerard Wittman, Sue Hart, and Bob Baldner who organized fundraising for the many causes of St. Vincent de Paul.
Separately, on Nextdoor, the questions that the teams had to answer will be posted. Perhaps you and your friends/partners can have fun with such queries. Please know that the MasterMind! program is really happy for the competitors, the event staff, St. Vincent de Paul, and the warm nature of each person in the audience.