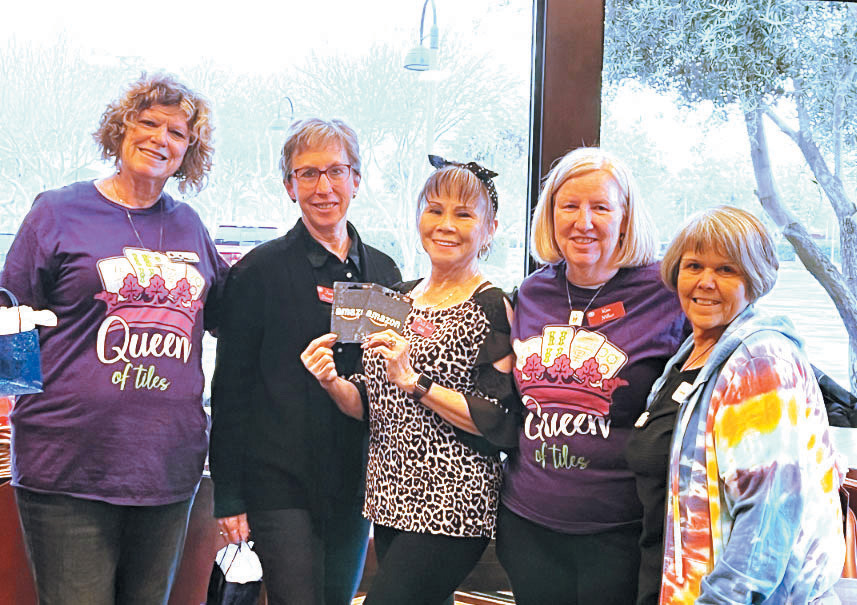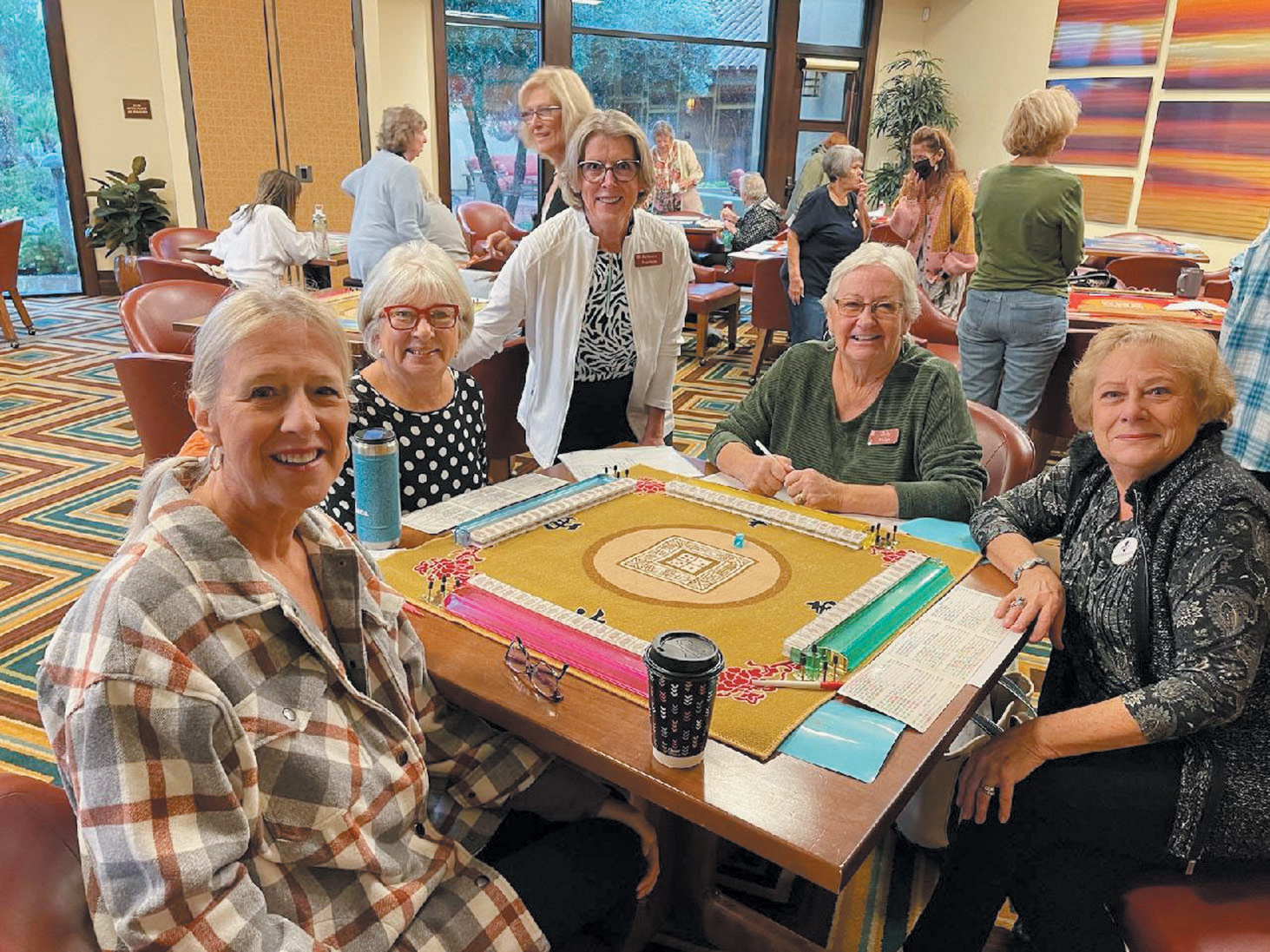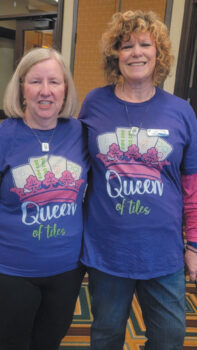 Mah Jongg Fun Day was held on Jan. 16 at Robson Ranch Arizona. Forty-nine players played 16 hands of Mah Jongg and enjoyed a catered meal of pizza, Caesar salad, and snacks. Each female player received a player gift of a Mah Jongg tile bracelet handcrafted by Jeani Weimelt and Carol Simmons, and the men received a Mah Jongg key chain. Eighteen door prizes of restaurant gift cards were also distributed in a random drawing. The winners of the Mah Jongg Fun Day were:
1st place: Thuthi Kohls
2nd place: Gloria LaMere
3rd place: Kim Miller
4th place: Janice Donaldson
5th place: Carol Simmons
But at Robson Ranch everyone's a winner!
The players wish to thank the Mah Jongg Fun Day 2023 committee: Chairperson Jeani Weimelt and members Carol Simmons (details and fluff), Sharon Wiltjer (rules and scorecards), and the dynamic duo of Mona Rod and Gloria LaMere (registration and set-up).