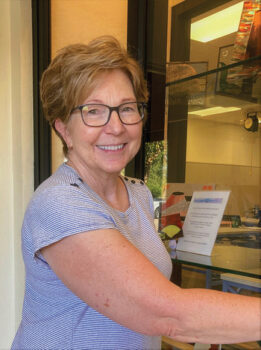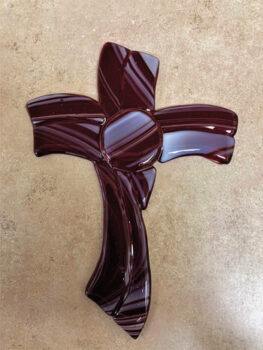 Please meet our member of the month, Dauna Beack! Since moving to the Robson community 5 years ago, she has been active in several clubs, including gourds, stained glass, pottery, and fine arts. Some clubs are more of a challenge than others, but she enjoys them all, as she loves to learn new skills. This year, she decided to add melting glass to her skill set.
Before retiring, Dauna worked in retail management for 20 years, including stints at Eddie Bauer and Kmart before making a complete career change and working 20 more years as an administrative assistant with financial advisors at Ameriprise and Prudential. Dauna is married to her husband, Gary, and they celebrated 50 years together in October. They lived in central Minnesota most of their lives before moving to the Robson community in 2017. Their family includes two children and two grandchildren still living in the Minneapolis area, and one step-grandchild attending college in Alabama.
Over the years, they have traveled extensively to the east coast in Massachusetts and Pennsylvania. A family cabin in Minnesota became a favorite place for their family to spend time. Visiting the North Shore of Lake Superior in the fall was another favorite place for them. They also enjoy visiting historical sites and have toured Fort Sumter in Charleston, S.C., and the Freedom Trail in Boston, Mass.
Dauna enjoys fused glass and the variety of things you can do with glass. Helpful and kind members are the words she uses to describe her friends in the fused glass studio. As she puts it, "It's relaxing therapy." Congratulations to our member of the month, Dauna Beack. We look forward to many more works of fused glass art from her in the future!
If you want to join Dauna and others in making one-of-a-kind glass bowls and trays or works of art, email Doris Betuel at [email protected] for further information or to sign up for a future beginners' class.