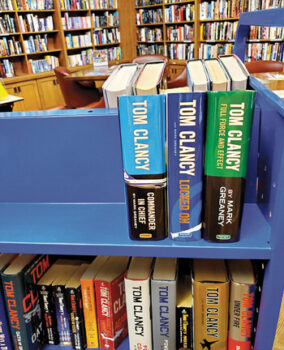 Any guess on how many books we have in our Robson Ranch Library?
Do you know how many hours a week our library is open for you to get books?
Would you believe you have 119 hours a week to check out any one of our more than 2,000 books?
Whenever the Sports Club is open, the library is open. And, we have lots of books in many categories for you to choose from. It's all free and it's your library. Just write down the books you take on our checkout form, and bring them back when you are finished with them.