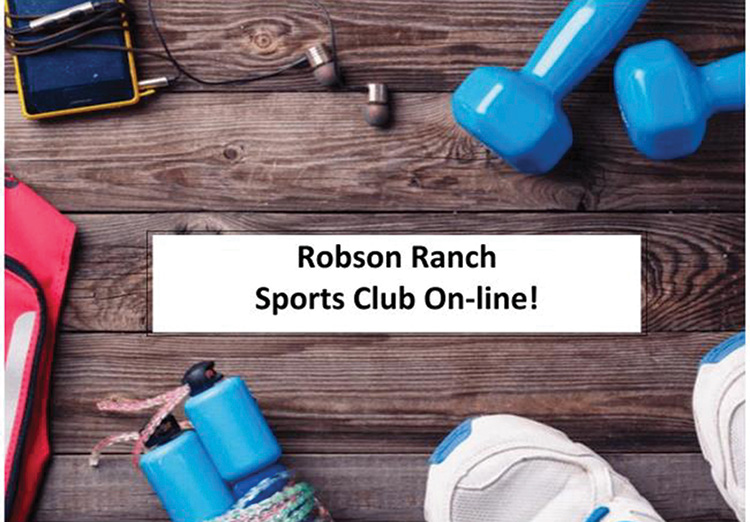 Lois Moncel
The Sports Club at Robson Ranch is a place where you can come and develop a healthy body and a healthy spirit. As the world outside continues to interrupt our normal routine, we want you to know that we are here for you and are committed to your health and well-being.
So, we have created something new to help you stay active from home through our Virtual Fitness Center. We are posting some short fitness videos that allow you to learn from and participate with, and we will be continuously adding important, up-to-date fitness tips from the likes of the National Institute of Aging and the Functional Aging Institute! For example, 10-minute workouts for the lower body using a broom stick as your equipment.
You can check out the new Virtual Sports Club by logging into the Robson Ranch CG website at robsonranchazhoa.org and go to the Sports Club page. Then click on the particular video you want to view under the "Be Fit & Well" page. This will allow you to locate these free videos. My goal is to bring you more topic-specific videos, for example, one that covers a new diet trend or a tip that helps with balance. Feel free to contact [email protected] with questions or topics that may be of interest to you and others. Your feedback is appreciated! After taking the class, please remember to click on thumbs up or down, as this is our way of knowing that the workout is a hit!