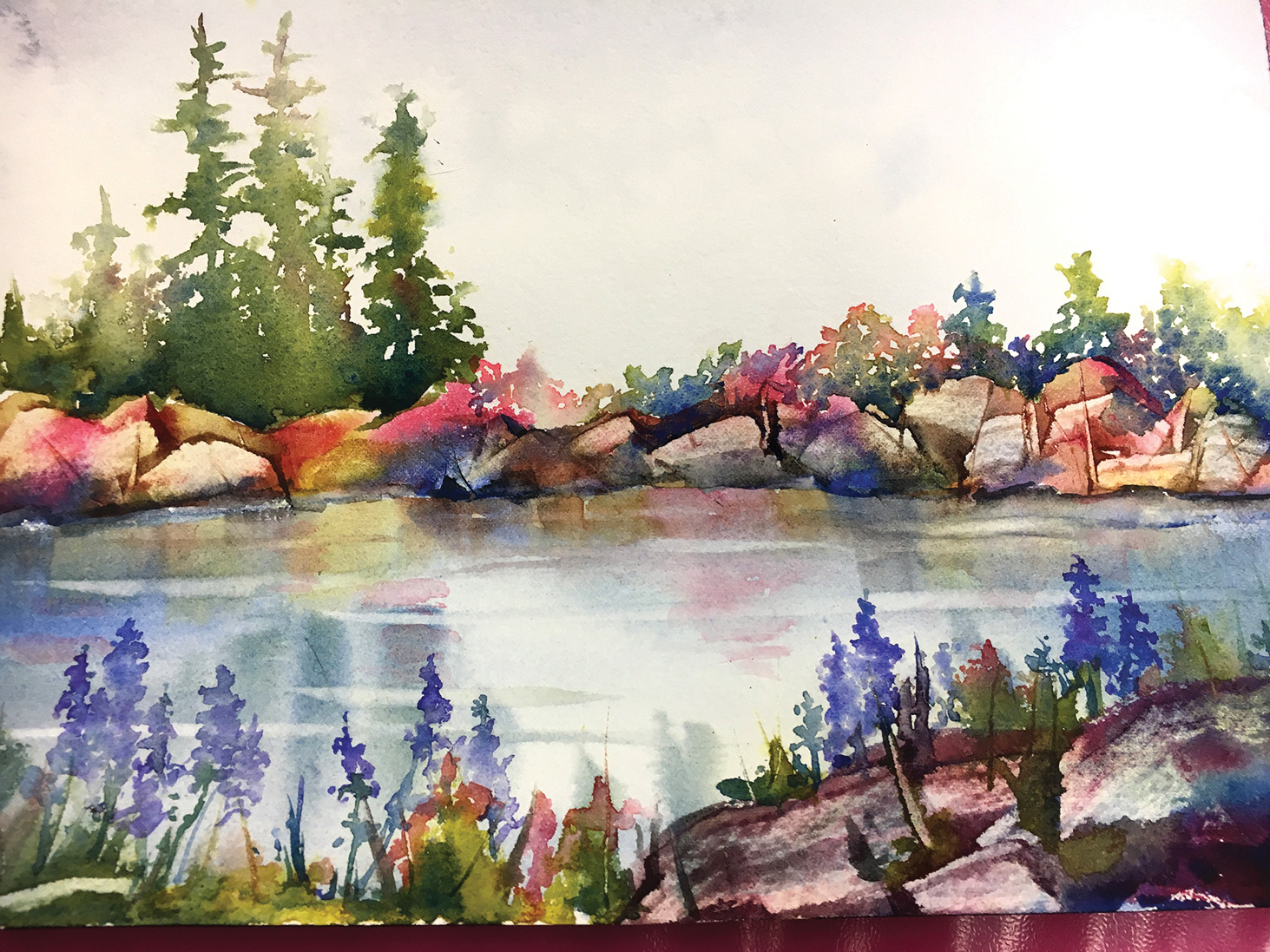 Nancy Friedman, Co-Education Director
This month I would like to feature a dynamic duo of watercolor artists who joined the Fine Arts Guild this past summer.
Terry and Don Helmstetter moved to Robson Ranch this past April from a Del Webb 55+ community in Reno, Nev. They both have been amateur watercolorists for over 40 years. They took up painting during the 10 years they lived in Northern Scotland, where they would go out into the Highland glens to wander and paint.
Over the years both Terry and Don have taken lessons.
"Because it keeps us 'fresh' in the art, learning new approaches, and painting techniques," they stated.
They prefer art classes with a teacher and a room full of students rather than painting on their own from their home. This is why they liked what they saw in our art room here at Robson Ranch. They both like the difficulty and the softness of watercolor and really enjoy the fun of painting with a classroom full of students as artists encourage, guide, and motivate each other. They both prefer watercolor because the complexity of watercolor keeps them challenged. They usually don't use other mediums but tried acrylics and colored pencils in September and October. Who knows what will be next as the Fine Arts Guild tries to cover multiple mediums!
About 12 years ago, their daughter started an online wedding stationery business, supplying high-end printed announcements, save-the-dates, and invitations to new brides-to-be all over the world. As time went on, she involved her parents in watercolor painting of marriage venues like churches, hotels, bars, famous locations, outdoor scenes, and specific spots of interest. Now Terry and Don are creating several paintings each week for their daughter's business. There is hardly any time left for them to do loose, fun work of their own creation.
As soon as they moved to Robson Ranch, they came into the art room and joined the Fine Arts Guild to become a small part of the group expressing themselves through art. It is their hope, as this nasty virus dies down, the art group will be laughing, painting, and talking their way through each week while creating paintings of interest, substance, and color.
As co-education director, I am looking forward to Terry teaching some watercolor classes!