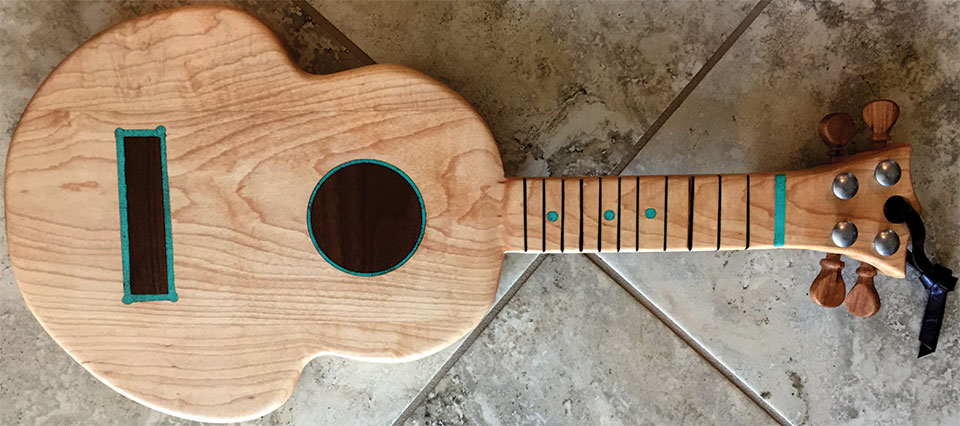 Ken Hansen
The adage of "live and learn" might be better stated in the wood shop as "work and learn." Every day members of the wood shop learn as they work on their projects or take classes.
Many times it is experienced members that learn a new method or technique, either by experience or from another member; but it is new, inexperienced members who have the most to gain.
Our new members learn by attending the many classes that are held during our winter season, by just coming in to the shop and watching or by working on a project and asking for help. There is always someone in the shop that can help. There is a monitor in the shop whenever it is open, and usually a number of experienced woodworkers who are more than happy to lend a hand or answer a question.
One of our newest members is Dennis Down. Dennis became a member of the wood shop in May, motivated to build a unique light fixture. Dennis did not have much experience woodworking but was willing to try. After completing the shop orientation and with the help of several other members working in the shop at the time, he successfully built the light fixture. Dennis enjoyed the experience so much that he continues to build and learn. Only four months later he was turning bowls and completing a variety of complex projects including a bread board in the shape of a ukulele for his music-loving son.
Experience in woodworking is not a requirement to join the wood shop. Just be willing to learn and meet some very friendly, helpful members.
If you are interested in becoming a member of the wood shop, call Ken Hansen at 425-765-5147 or email [email protected]