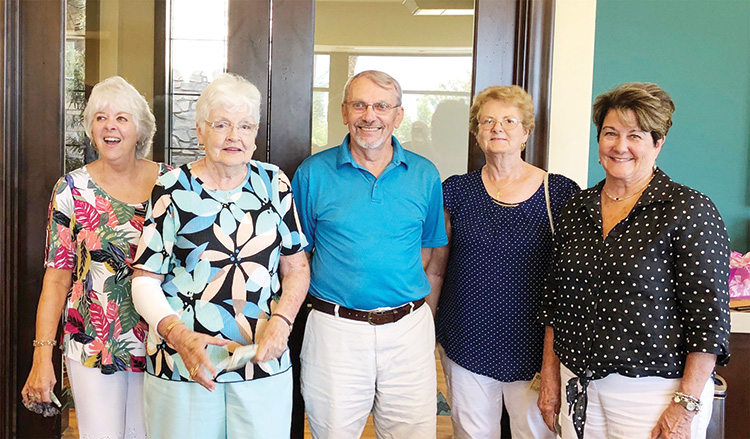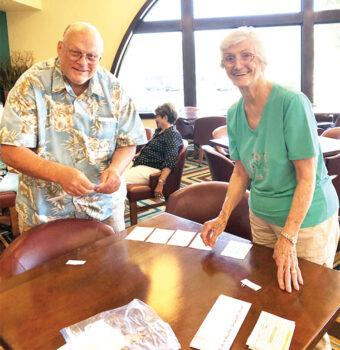 Babs Barney-Steeves
On Sept. 11, the Wednesday Social Bridge Club had their Summer Bridge Tournament/Luncheon, which was put together and run by Ann and Jeff Smith. Will Steeves helped with the computer work on the tournament and did the bridge tallies.
Three rounds of six hands were played in the morning. Lunch was in the Fireside Room and provided by the Robson restaurant staff. Three additional rounds of six hands each were played in the afternoon. Fun and various prizes were handed out throughout the day. At the end of the day, tallies were totaled and prizes were awarded.
Prize winners were: First place, Mildred VonHaske 6710; second place, Clare Law 5550; third place, Laurie Waluk 5470; and low score, Bob Kleinke 1950.